These questions were shared by F who remembered them from a Speaking exam in Pakistan.
Speaking test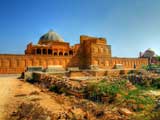 Interview
– What is your name?
– Can I see your ID?
– What do you do for a living?
– Do you like your job? Why?
– Is it important to know foreign languages?
– How many languages do you speak?
– What other language would you like to learn?
Cue Card
Talk about a wedding that you have recently attended. Please say
– Who got married?
– Where did they get married?
– How did you feel about this event?
Discussion
– Give examples of women's role and responsibilities in different societies.
– Do you think responsibilities are shared equally between husband and wife?