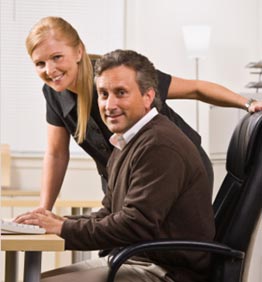 Dear IELTS Test taker,
Whether you are worried about your writing, feeling insecure or looking for a way to estimate your score before taking the real IELTS test, you are in the right place.
Having corrected thousands of IELTS Writing Tasks, we've met many clients who had different reasons to seek our help.
Some have received disappointing IELTS results in previous attempts and didn't know why they got such a low score. Others couldn't afford to fail the IELTS test (it's expensive!) and came to us for a chance to improve BEFORE taking the exam.
But… ONE THING was the same for everyone: their reaction to the first task we've corrected for them:
" I had no idea I was making all these mistakes! "
Unbelievable? Believe it.
There is no way you can assess your own writing. You can read the tips, follow the guidelines, do your best, but to make fast and reliable progress you must have someone else to look through your work, point out mistakes and make suggestions for improvement.
We can help you understand what you've been doing wrong and what you need to change to get a higher score.
And here is what will happen when you'll see your checked work with our comments and suggestions:
SUDDENLY...

You will understand how to structure your writing to create the best first impression.

You will be able to focus on what's REALLY important, instead of wasting your energy on things that don't matter.

Your preparation will become much easier, because you will follow a list of simple things to work on.

All the grammatical errors will be highlighted, fixed and explained.

You will not blindly use erroneous expressions any longer.

You'll know how to handle your spelling difficulties.

You won't feel alone and frustrated; you'll know that we're there to support you and you can count on our help any time.

With every work you submit for correction, your progress will become obvious. You will be confidently working to achieve your target score.
Click Here To Learn How To Score Higher
But you've heard enough from us, it's time to let our students speak:


...It is a reliable source of evaluation.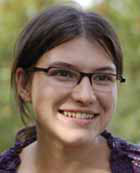 "Writing evaluation service was really helpful to me. It helped me understand what my actual level of writing was.
I wrote 8 essays, for most of them I got 7. During the test I also got 7. So, it is a reliable source of evaluation.
Moreover, the tips given by the IELTS blog team were really good.
They allowed me to realize where my weak points are
.
Thus,
during the exam I knew exactly what I must check
- paragraphs, linking words, etc. "
- Olga M. (Russia)
"Writing Correction Service is one of the most professional practices every student should consider"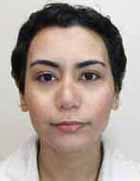 "Hi Simone,
Believe it or not, I still look at my IELTS result to make sure I wasn't dreaming. That
7 in writing
is the best-looking 7 in the world!
To all students who are looking for an
easy and effective way to achieve their target score in IELTS:
from my point of view, writing correction service is one of the most professional practices every student should consider when it comes to improving writing skills in IELTS.
My poor self study plan in IELTS preparation, specially in writing, cost me lots of time and energy till I found the Writing Correction Service in www.ielts-blog.com.
As I was so unskilled in academic writing, the evaluation team taught me
how to professionally structure my writing to make a good first impression
. I also had plenty of grammar errors which usually caused reducing the scores of my writing. I received lots of useful
grammar advice
from the team to cover my silly mistakes.
The other problem which I think is popular among IELTS students is spelling; especially during exam, when time flies! The team advised me to
manage my writing time
as a priority and save some time at the end to review my essay and correct any spelling errors.
Besides all these benefits, there was something so appealing about the
psychological support
that I got from the team. As a result, the sense of peace
helped me stay focused
on what I was going through. And that was worth a lot.
In addition, the evaluation service is
so budget friendly that any student can pay for it with a peace of mind
. I strongly recommend all students to try the service as the beneficial outcomes are worth a try! "
- Najme E.(Australia)
"...helped me recognize my mistakes and achieve my target score."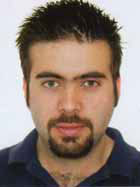 "Every time I attended the IELTS Exam I thought this is it, I would get the band score that I desire - which is 7.
However, each attempt ended with disappointment and I didn't get what I thought I deserve in writing, until I came across the writing evaluation service, which helped me recognize my mistakes and achieve my target score. I thank you for making life easier for me.
I would recommend this service to all my friends that need to succeed in the IELTS exam.
- Yazan A. (Jordan)
"...encouraged me to improve my writing"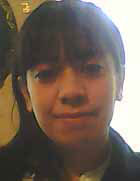 "I believe that the Writing Correction Service is useful. The examiners were very strict which is OK, because they encouraged me to improve my writing.
It is very difficult to find a good teacher here in Mexico; they never have taken an English test as the IELTS, so they do not understand the importance of writing well. For that reason, IELTS-Blog has been an
important tool for the IELTS preparation, as it is easy to understand and affordable.
I want to study my PhD in the UK and I don't have much money."
- Gabriela M. (Mexico)
"I got Band 7 for writing … this service has played a big part in my accomplishment."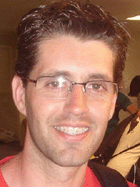 "I studied by myself before taking the IELTS and the Writing Section was making me feel very insecure, that's why I decided to pay for the services to check my writing.
The
scores and observations about my writing were very useful to work in the areas where I had problems
. The letters and essays on the IELTS-Blog, grouped by band scores, were also very helpful.
I've got Band 7 for my Writing Section and I know this service has played a big part in my accomplishment."
- Everton S. (Brazil)
I had leapt from the terrible 5.5 to 7!

"Dear Simone,

I am writing to express my sincere gratitude to you, as your Writing Correction Service has made a huge improvement in my IELTS writing.

I had leapt from the terrible 5.5 to 7 (the last test) since the day I have subscribed the Writing Correction Service. My girlfriend and I couldn't believe I had made such a good performance in just 3 weeks of study."

- Alan Y. (Australia)
"I wrote a dozen of essays and have seen my score improving from band 6.0 to finally 7.5"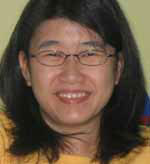 "I
would not have improved my writing skills so quickly without the help and advice from the teachers
who performed the essay-checking service.
As you have highlighted, practice is the way to improve. I wrote a dozen of the essays and I've seen
my score improving from band 6.0 to finally 7.5 before I went for my test. And I achieved 7.5 in the test!

I would definitely recommend all my friends to use your blog if they need to take the IELTS.
After browsing through so many websites, yours is still the most comprehensive and useful
. Thanks again for your help."
- Michelle P. (Malaysia)
"Writing correction service could salvage lots of IELTS test takers by simulating your own personal tutor at home."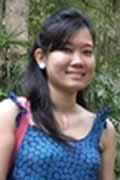 "I prepared for my first IELTS exam by self study and got only band 5.0 in Writing. The problem was that I had no mentor to check my writing, where I went the wrong way and guide me to the right path.
After searching on the internet, I found Writing Correction Service from IELTS Blog and it
gave me new hope to get a better band score
through using this service. I submitted 8 tasks and got feedback with the great suggestions below:
1. My estimated scores.
2. Which points I misunderstood.
3. How I could improve in my future practices.
My scores ranged from 5.5 to 7.0 and that was very beneficial. They commented why I got band 5.5 and why I received band 7.0, so I can avoid trapping myself at the lower band scores.
I believe that this evaluation service could salvage lots of IELTS test taker by simulating your own personal tutor at home."
- Patchara K. (Thailand)
"This is my result that I have just received: Writing 8!"

"I appreciate your help with grading my essays. During the last week of my preparation - based on your feedback - I concentrated mainly on refreshing my vocabulary.

This is my result that I have just received: Listening 8.5, Reading 7.5, Writing 8, Speaking 8, Overall Band 8.

Once again, thank you for your support."

- Bianca K. (Hungary)
"...allowed me to figure out the weaknesses I have and improve accordingly."

" First of all thank you very much for your services in essay checking. I really appreciate the way it was provided. Comments to each essay were really helpful to tackle main problems and difficult points.

It allowed me to figure out the weaknesses I have and improve accordingly. Cannot believe it, but I have 7 for writing!!! I have already recommended your services to some of my friends planning to pass IELTS test."

- Mansur (Australia)
I doubted that I could possibly improve my writing in about 2 months... finally got a satisfactory score - Writing 7.

"I want to say thank you to the teachers who assessed and evaluated my essays. Without their comments I would have never realized my real problems regarding the writing tasks.

I did my first exam in July this year and my writing was 6.5, but I needed to get every section above 7, so I booked another one in October, straight after I got my first results.

I was frustrated at first as I doubted that I could possibly improve my writing in around 2 months time so I started seeking for help in the internet, and then I found your website!

I was so happy when I saw that you provide the Writing Correction Service on the website! Thanks to the teachers, otherwise I would still make the same mistakes time after time.

Many of my friends are still preparing IELTS and I've already told them about IELTS-Blog and how much help I gained from you and the teachers. They are all very impressed and would like to visit the website.

Again, I am really grateful for your help! IELTS-Blog is EXCELLENT!

- Jane W. (China)
"I highly recommend the Writing Correction Service… the most effective method."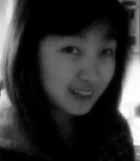 "My name is Candice, I am from China, and I finished my IELTS exam on January 23rd, with an Overall Band Score 7.
In fact, I have taken IELTS exam twice.
First time I only got 5.5 in writing part, as you assessed my essays before, so I trust in you even more now
. I was trapped by my writing part, because the universities I wanted to apply for required at least 6 points in every subject.
The second time, I got 6.5 in this part. Although the grade was not remarkable, it still renders me very fortunate, because I got the topic totally wrong and found it the day after the exam. At that time, I felt desperate and even had prepared for taking exam the third time. But the
result turns out to be unexpectedly good
.
I highly recommend the Writing Correction Service. I think
it is really helpful
, because you need someone who is empirical enough
to point out your errors for you to get the idea of where you lose your marks
. This is the most effective method, in my view.
In addition, writing and speaking are always the weaknesses of Chinese students and most of my friends who wanted to continue their study abroad had to take IELTS exam more than once - they were getting high marks in reading and listening, but low marks in writing and speaking. I am very lucky to be the first one to meet the requirements of the English level that my ideal university requires.
- Candice (China)
Writing Correction Service is run by a team of experienced IELTS teachers. We will check your essay, letter or report, grade it (estimate your band score) and suggest what you should change to get a higher score.

Choose your package below:
EXPRESS
super fast return

STANDARD
great
value

TRIAL
try us
out

You can submit

4 tasks

8 tasks

1 task

Time to get your task back
(we're open 7 days a week)

1 day


3 days


3 days


Proofreading

Correction of grammatical errors (with highlighting)

Correction of structural errors (with highlighting)

Band Score Estimate

Suggestions for Higher Score

Submit tasks in MS Word or text files (Mac users)

Ask teachers questions after correction
And if you want a demonstration, click here and download a sample essay. You can also download a sample report here, or a sample letter here. This is how your work will be checked.
* Express tasks submitted after 20:00 (GMT+10 AET) on Saturdays may take 48 hours to return
Frequently Asked Questions about Writing Correction Service
How does this Writing Correction Service work?
Answer: It works in 3 easy steps:
Step 1 - you choose a package, make a payment, an email with instructions arrive to your Inbox (be sure to check in your Spam folder too).

Step 2 - you write a task, attach it to email according to instructions and send it to us.

Step 3 - we check it and send the corrected file back to your email.
Do you offer other payment options apart from Credit Card?
Certainly. You can pay via Bank Transfer, Western Union or MoneyGram. Contact info@IELTS-blog.com and you will receive the necessary details shortly.

Are there discounts if I buy many tasks at once?
Good question! Institutions, language academies, companies or even single students often prefer to buy a large number of tasks at once - because they can get a significant discount. To purchase 50 tasks or more please contact info@IELTS-Blog.com and you will receive our bulk price list.
How do I submit my tasks for correction?
Answer: Type and save your work as Microsoft Word file (or just a text file), then attach and send it to essays[at]IELTS-Blog.com. That's all!
How will I get my work back?
Answer: We will send it checked to your email address.
How many tasks can I submit at once?
Answer: As many as you like.
If I get a package of 8 tasks, do I have to send them all at once?
Answer: No, you can submit them one by one or in any other way that works for you.
What does "task" mean?
Answer: When we say "task" we mean IELTS writing task 1 (a letter/report), or writing task 2 (an essay), but not both. For example in a package of 8 you can send 4 letters and 4 essays, or 4 reports and 4 essays, or any other combination of 8 tasks in total.
Can I write on paper, scan and send you the images without retyping them in MS Word?
Answer: People in a hurry need to save every minute and scanning is much faster than typing. To send us scanned tasks purchase an Express package. Please note that scanned tasks are returned within two days (not one).
Do you check writing tasks for other exams such as TOEFL, GRE or GMAT?
Answer: Our experience is not limited to IELTS. We are happy to check tasks written for TOEFL, GRE, GMAT, OET or personal statements.
When will my package expire?
Answer: A package expires after 2 years from the day you purchased it. This is more than enough time for you to prepare, pass the test with a great score, and forget all about it!
When can I start?
Answer: Right now! Go here to choose your package.
What makes you think you can help ME?
Answer: We're glad you asked, because it gives us a chance to shine. Instead of going over the whole list of reasons why your score will go up with us, we will let our students speak:


"In Writing my result increased from 6.0 up to 7.5!"

I got my results on Friday and I've got what I needed. In Writing my result increased from 6.0 up to 7.5!!!

That's why I'm really grateful and now looking forward to move to Australia"

- Daniel (Germany)
"I was able to do the Writing Task 1 in 15 minutes."

I received my result and I'm very, very happy. I've got 7 in Writing, wo-hoooo!

Your website offers the best preparation for IELTS. I was able to do the Writing Task 1 in 15 minutes and that left more time for the Task 2.

- Martin (Bulgaria)
"... comments are very helpful ...nobody told me this before!"

Thank you very much. I must say your teacher is a damn good one. Awesome! Please tell him that his comments are very helpful. Some were especially useful, because nobody told me this before. This is exactly what I need - your essay checking service deserves more users.

- Kane (Hong Kong)
"Now I can see where the problems were and how I can fix them"

I've had a report checked, and I did not think it was so poor, but now I can see where the problems were and how I can fix them. Now I know how to connect sentences and overall I know better how to look at and read graphs.

Thank you!

- Sylvia (UK)
"I reckon you guys are awesome... I will start sending you more and more essays and letters."

I saw my letter, which has been checked by you. I reckon you guys are awesome. When I wrote that letter, I did not find any mistake, whereas I made of them. But when I saw it after your checking, I found I need to work harder. Anyway, thanks a lot.

One more thing, actually, as you know I have started my preparation for IELTS, so I will start sending you more and more essays and letters to get checked.

- Inder (Australia)
"I learned that we should not ask questions in semi formal letters."

"I am very glad that I came to know about your site. I wish I had known earlier about the essay checking services provided by you. It was really very useful and helped me understand and be careful about my mistakes. For example, I learned that we should not ask questions in semi formal letters and we should enhance our vocabulary to improve the band score.

I have many friends who are having problem in achieving their desired band score. I will let them know about your site because I am sure they will be more than happy to know about this site and the friendly teachers who are willing to help and suggest us how to write our best."

- Kamal (Australia)
"A great way to improve one's English - as there is no way of 'self study' in writing."

Your essay marking is a great way to improve one's English as there is no way of 'self-study' in writing that I could imagine. As for me, highlighting the incorrect expressions and the wrong linking words is an excellent opportunity for us, students, to become aware of our own mistakes.

Also, the teachers' suggestions are very important part in this learning process. Here we get the big chance to improve, learning from our own mistakes. I believe it is the best way to study. I am very happy with this service.

- Katerina (Czech Republic)