IELTS-Blog.com Members - This Is Your Rare, Time-limited Chance:
"Follow IELTS Success Formula And Get A Top IELTS Score"
Dear IELTS-taking friend,

The reason you were invited to this page is because I think you can benefit the most from 'IELTS Success Formula'. After 3 years in the making this book series has just been released, and YOU can be among the first people to take advantage of its power!

Finally you can put behind you any failures to achieve your target IELTS score, any doubts that you can ever get Band 7, 8 or higher, any insecurities about your English skills. Or, if you're a teacher - you can save your students from all that.

If you can read and follow instructions, with this book you CAN get the band score you need. The score that will enable you to acquire the profession you choose, in the country where you want to be.

"So, what's in the book?"

This is not just a book of tests - it has a

formula for success

. First, it teaches you the best ways to understand and solve IELTS tasks, next it gives you complete IELTS 'fitness training', then it tests your performance with a full IELTS test, so you are truly test-ready.
First-timers will do very well with this book from the start (no need to retake the test!) and IELTS veterans will be able to achieve a

better score

than they ever imagined.

This book deals with every aspect of IELTS. You will discover

unexpected ways of answering questions

, ensuring more, correct answers.
You will learn how to

avoid many, typical problems and mistakes uncovered by research on thousands of test takers

through IELTS-Blog.com.
Each book consists of over 385 pages. The series is fully covering the Academic & General Training modules, including:
lessons and fitness activities for all skills, with audio for listening and speaking
IELTS-specific grammar and useful vocabulary (unique to this book!)

detailed feedback on writing tasks and interviews, AND full test practice
Many IELTS books and e-books focus on just one component of the exam (such as Writing or Speaking) -

we cover the Listening, Reading, Writing and Speaking, in-depth.

Most IELTS publishers exclude the grammar or vocabulary from their books, to sell separately -

we have included IELTS-specific grammar and vocabulary

modules in our book.

Many IELTS books require audio, but it is sold separately - our package includes everything you need to study, as it comes with

audio MP3 files.

This is a complete guide for your IELTS exam preparation, it's very reasonably priced, and you won't be asked - unexpectedly! - to pay any extra.
Most IELTS authors show you a Band 8 sample answer without telling you WHY it's worth Band 8, or how YOU can write at a Band 8 level -

we include Band 6, 7 and 8 samples, and we explain what makes the difference

between them.
Many IELTS e-books are intentionally made not printable - our book can be printed after purchase.
Most IELTS authors don't communicate with their readers - we offer dedicated support and answer your questions on our books.
And last, but not least - we actually consulted our students and asked what features THEY wanted to see in this book. You told us what you needed, and we listened.

For example, when we asked Xie Qian Zhang from China what his ideal IELTS preparation book is like, here's what he said (click to play the video below)
" And who exactly are the authors ? Can they be trusted ? "

We - Simone Braverman and Stephen Slater - are the people who spent the last 3 years writing, re-writing, testing and perfecting this book. This isn't, however, the first book we have ever written.

You probably know me, Simone, as the founder of www.IELTS-Blog.com (a website dedicated to IELTS preparation, with about 13 million page views a year) and the author of very popular "Target Band 7" and "Ace the IELTS" books. You may remember Stephen as the author of IELTS On Track book series, endorsed by the Centre of English Language in the University of South Australia. He also is a former university professor (20+ years of IELTS experience) and one of the authors of our free IELTS course, which you took, on how to create a positive impression on your examiner.

But you've heard enough from us, it's time to let our students speak. Please note these are real people, just like you, describing the experience with the book in their own words (reprinted with permission):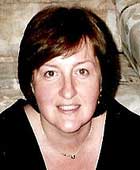 Natalie New Zealand
"...Listening improved dramatically from 6.5 to 8.5!"
IELTS Success Formula is generally helping to get better at all tasks and gain understanding of the structure of the exam. I think this book is crucial for good preparation and is the best in the market.
I improved my listening dramatically from 6.5 to 8.5! I think all aspects of the book are very helpful and important. I personally like the fitness activities and IELTS Writing Doctor, I think it is a great idea to include it in the book. The book's explanations of the tasks are so clear and show common mistakes. I also improved my spelling as well.
When you know what you can expect in the exam and structures of questions are familiar to you, you definitely will feel more confident and as a result your fear and nervousness will disappear, it means you are in a winning position!!!
I, unfortunately, spent hundreds of dollars on useless books and thousands on different courses (offline) before I found the IELTS Success Formula. This book contains everything you need for a good, serious preparation.
After reading IELTS Success Formula I took the IELTS test and my score was:
Listening 8.5, Reading 7.5, Speaking 7.5, Writing 7.
Thank you Simone and Stephen! You published the best IELTS material ever!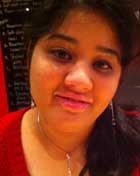 Vaibhavi Australia
"...to my surprise, I achieved 7.0 in Writing, 7.5 in Reading and Speaking, and 8.0 in Listening"
First of all I would like to say a big thanks to you and your team for your great help and guidance. I have taken the IELTS exam many times and I wasn't getting required band score. Every time I took the test, I got 6.0 or 6.5 in one of the modules. With the help of this book and sample exam questions on your website, I got Band 7 in each module in the Academic IELTS test.
I got my result a few days back and to my surprise, I achieved 7.0 in Writing, 7.5 in Reading and Speaking, and 8.0 in Listening. I am feeling like I am on top of the world now. All thanks to the tips and tricks I learnt from your books.
​Thank you so very much for all the support to students like me. You are doing a great job. Keep up the good work and keep inspiring people like me. Directly or indirectly you are the reason for many smiles today.
"...My score is now 7.0 (up from 4.5)"
IELTS Success Formula helped me improve my Listening skills. Now that I know the all patterns of questions in the Listening test, I can make use of gap time between sections.

The problem this book solved for me is my attitude toward the Speaking Interview. Now I can speak more fluently and with confidence. My score is now 7.0 (up from 4.5).

I am excited to see how helpful your textbook is. IELTS Success Formula is easier to understand than any other books I have ever read.
Kawano
Japan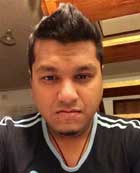 Nelson Bangladesh
"Scored 8!"
I would like to especially thank you and the team at IELTS-Blog.com for all the support with my IELTS exam. It is my absolute pleasure to let you know that I have got my IELTS results and scored 8!

I purchased 'IELTS Success Formula' only last month (I should have bought it earlier along with your other publication, Target Band 7). After this decision of purchase, it was only a matter of 4 weeks before I got my results. My Writing band score improved from 6.5 to 8. This task couldn't have been possible to accomplish without those two books and IELTS-Blog's writing correction services.

My other band scores are 8 in Reading and 8.5 in Listening and Speaking.

The result is well above my required score to win a permanent residency in Australia.

My success obviously came from IELTS-Blog's entire service offerings, as I have never attended a single IELTS preparation class, I think it is only fair to mention that I should also credit all of my hard work to my success as well.

I have sent your books to my sister who is now a new recruit in the IELTS exams battlefield and also have recommended to my friends your writing correction services.

Thank you Simone and thanks IELTS-Blog.com!
"...the first time I am getting a score this high since I started taking the IELTS exam!"
The IELTS Success Formula was very helpful to me especially with the skills of writing, reading and speaking. It's awesome! I noticed a lot of improvement with all the skills. The most helpful part of the book was the Writing chapter. It was so good that the topic I read a few minutes before I started the exam was exactly the writing question in the Task2 essay.

My first IELTS result was [before the book]: Listening 5.5, Reading 6.0, Writing 6.0, Speaking 7.0, Overall Band 6.0

I needed an overall Band 7 score. I got overall Band 7, with 7.5 in Listening and Writing - it's the first time I am getting a score this high since I started taking the IELTS exam. I got all I needed for IELTS. My result will help me to get my professional certification.

I just want to say "Thank you soooooo much for that book". It's simply awesome.
Lilian
Canada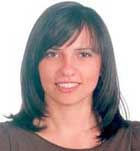 Georgina Syria
"It has brought me so much closer to the high Writing score I must achieve"
As Arabic is my first language, writing English effectively and accurately is my greatest need. I have found the Writing section (especially Task 2) of IELTS Success Formula very thorough and helpful. For example, the Task 2 section clearly identifies how many types of task there are. A detailed description of each type is provided with easy examples to follow and learn from. In this way, I have learnt how to analyze any writing task, know which category the task belongs to and thus how to totally organise the structure, which in turn makes the writing part easier to do. So, after reading the question, you will know exactly how to structure your writing - whether the writing task is divided into 3 or 4 paragraphs, how linking sentences could be used in a professional way and how to introduce and conclude your topic smoothly and easily.

I really like the part of the book on the use of sentence linking words. I learnt how to link my sentences using varied linking words rather than just the boring way of listing: firstly, secondly... I loved the alternative options you describe, like, "First and foremost", "Yet another reason", etc.

IELTS Success Formula covers just about everything you will need. It has brought me so much closer to the high Writing score I must achieve.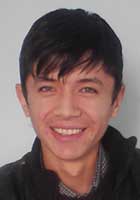 Bahriddin (Uzbekistan)
​ "I clearly realized why I scored Band 6 in the previous exam."
Writing chapter was a great help. I have not seen such a detailed book that gives a full insight into writing professional responses to both task 1 and 2. So far I have been trying to give more literary quality to my writing responses but now I have learned that professional tone comes from formality. The secret of keeping formal style and professional tone in writing enabled me to get over the fear of the IELTS writing tasks.

I clearly realized why I scored Band 6 in Writing in the previous exam thanks to rated samples presented in the book. I found that lexical resources, especially the formal vocabulary, given in the IELTS Writing Doctor section for both writing tasks are powerful and professional. Tips for how to impress the assessor and step-by-step rating samples (in Writing and Speaking) are a unique feature of this book. However, I think tips in Reading and Listening sections are just as strong and efficient as in TARGET BAND 7. By the way, the list of famously misspelled words is really helpful. My Listening score in the previous exam was 7.5 probably because of misspelling.

My target score is at least Band 8. It will pave my path to Harvard!
Irina (Russia)
​Dear teachers, thank you very, very much for your textbook!

I have been preparing for the IELTS exam for 1.5 years. I have had several IELTS tutors via Skype, I have finished IELTS writing courses with a British teacher. I have read several textbooks for IELTS students. Despite this great experience, I was not sure in my knowledge and I couldn't dare to take my exam before buying your textbook. I bought your book and, at first, I thought that it was similar to other textbooks, so I didn't read it for about one week. But then I started to open different pages and, to my surprise, I found so helpful and uncommon hints in it!

I noticed that I became more confident about my answers. You explain what examiners would like to see in detail. So, now I can concentrate on these specific details. Before this textbook I couldn't surely realize what I should do in each part of the exam.

I feel that you tell students: "Pluck up your courage, you can do this for sure! It is not as difficult as you think! Just 'absorb' our tips!"

I read many textbooks for the IELTS students. Your book is best! I have already told all my friends about your book and have explained how it is helpful.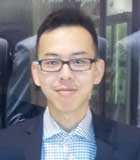 Daniel (Australia)
"...guaranteed as a very helpful material for those who wish to achieve a better score in the IELTS test."
I know Simone and Stephen have been working really hard for many years to make the book possible for us. I really appreciate your huge effort to make it happen.

I think my listening and reading skill have been improved since I followed the instructions, tips and practiced the activities from the book. For example, not only can I achieve higher scores when doing sample tests but I also feel more confident while communicating well with local friends and my trainer in real life. Before the book I only got fewer than 29 correct answers in the listening test, now I normally get 34 or more correct ones.

My reading speed also has improved significantly by practicing "7 fundamental to make your reading test a success" and other tips in the book. I was not able to complete all the questions in the Reading test within 60 minutes before (due to my slow reading), but after applying all the "Techniques for answering reading tasks quickly and accurately" and the 7 fundamentals from the book I am now able to finish the reading test in 60 minutes and get more correct answers as well.

I find the IELTS Writing Doctor and IELTS Top Score Vocabulary very helpful in terms of helping me improving my writing skills for both task 1 and 2. Basically, those sections assist me in learning a wide range of suitable expressions for each task. So I can use a variety of structures and vocabulary fluently and flexibly to convey meanings.
I tried a couple of IELTS books before (such as IELTS Cambridge 5 and 7, Insight into IELTS and so on). To be honest, I prefer to use the IELTS Success Formula as the book is not only a book of tests like other ones I have tried, but also it gives me a lot of very useful and easy to understand techniques and hints in order to complete IELTS tasks successfully.
I would definitely recommend the book to my friends and other students because of 2 following reasons:
1. Based on the fact that the book was written by very experienced and well-known authors who have spent 3 years writing it, so the book would be guaranteed as a very helpful material for those who wish to achieve a better score in the IELTS test.
2. The book provides a lot of valuable and useful techniques and hints for 4 skills as all in one and therefore my friends won't need to purchase additional books.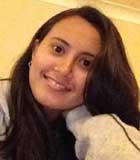 Jacqueline (UK)
"I have read a lot of IELTS books and none of them were as good, and well organized as the Success Formula"
The best part of the book is the IELTS writing Doctor. Very well explained and points were clearly stated. It helped me with the proper sentence construction and gave me more ideas for different vocabulary words to be used.

I have read a lot of IELTS books and none of them were as good and well organized as the Success Formula. It is discussing both the wrong way of doing and the appropriate way of doing tasks. I highly recommend this book to other aspiring students like me. I have a friend who is planning to take the same test here in London, and told her how amazing this book is. It will surely help her cope with the stress and boost her confidence while preparing for the exam.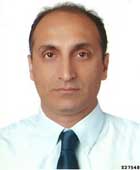 Arshia (Malaysia)
"...it gives you exactly what you need"
I found the Speaking chapter to be the most helpful, because of comparative answers. Also, a problem that the book solved for me was teaching me to plan my writing ideas. I already recommended your book to many friends and colleagues as I found it very useful. The reason is, it gives you exactly what you need, and most important, it gives you examples of incorrect answers, th​​en a better answer and finally the best answer. Most other books are just giving you an answer, which based on my experience, is not the best way.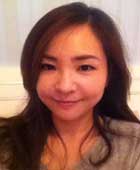 Mi Young Korea
"Strongly recommend IELTS Success Formula to people who are trying hard to get a higher score.​

I've been preparing for the IELTS test for the third time and IELTS Success Formula has been the only book I can rely on. One of the things I particularly like about IELTS Success Formula is its systematic approach and its variety of topics, examples, and especially the sample answers which I could compare with my own.

Another impressive feature of the book is the section which shows the correction of errors made by many international students - this really helps me to identify my weaknesses. I also like the way I am able to practise building complex sentences by using the key phases and variety of vocabulary which are provided in the book.

I strongly recommend IELTS Success Formula to all people, like me, who are trying hard to get a higher score and improve their English level.

OK, so we have established that students genuinely like the book...
... but what do teachers think?

A very good question. You may be right to think that students are easy to please and haven't had a chance to use and compare all that many IELTS books. Teachers, on the other hand, make better critics - they have years of experience in IELTS preparation; they know what works for their students and what doesn't.

So let's ask the teachers in the crowd what they think about the IELTS Success Formula:
Alison Featherstone Liverpool, UK
"...390 BRILLIANT pages absolutely packed with superb examples and guidance"
My passion for IELTS germinated in 2007 when I started to appreciate that, for almost all UK university applicants whose first language was not English, an IELTS score was a pre-requisite to entry. Not only that, for medical professionals, achieving a high score of 7.0 in each mode was essential.

Often these students have got as far as scores of 7.0 in most, but not all, parts of the test. Sometimes they have already taken the test five or six times already and they are running out of both money and self-confidence. Furthermore, they have to face the ignominy of being forced to sit the entire whole test again, every time, even if are only below 7.0 in one single section - with the risk that one of their previous scores may deteriorate next time around leaving them no better off than before! What to do here? Has Simone got the answer?

Simone and Stephen's new book is called IELTS Success Formula and is specifically aimed at my types of students - top end achievers, usually already in possession of a first degree in their own language and or with postgraduate or medical qualifications already under their belts. They only have one, crucial element missing - a high IELTS score. You can tell I was hopeful - and I was not disappointed!

Firstly, IELTS Success Formula consists of 390 pages + the provision of audio recordings and it is presumably the product of professional lifetime of research and collaboration between the two co-authors, Simone Braverman and Stephen Slater. Now length in itself does not signify anything - you could theoretically produce 390 thoroughly bad pages - but my observation of them is that they are 390 BRILLIANT pages absolutely packed with superb examples and guidance and all within a clear and comprehensive framework.

Secondly, the book is well laid out. A bright and cheery blue and yellow cover with a glorious photograph of ecstatically smiling students is followed by a punchy checklist of ticks as to what the book is going to offer, why it is different and what it is going to reveal for the aspiring IELTS student to whom a high score is mandatory. An enthusiastic "HELLO" introduction establishes teamwork and fun and then a choice of journey: plan A crash course preparation or plan B comprehensive preparation. Next, we go on to a clear contents page with neat graphics. Each skill is supported by fitness activities and I particularly liked the section called "Writing Doctor" which begins "grammar can sometimes make you feel a bit sick, right?"

Thirdly there is a wealth of bolt-on features which I liked: all question types are illustrated, there are question and answer sections all the way, there is an excellent famously mis-spelt words list with right and wrong comparisons, the slightly cartoonish drawings are refreshing, the diagrams are clear and the subject matters is topical and evocative. Other striking additions are secrets of how to impress your assessor in Writing task 2 and formal and informal language options.


For an ambitious IELTS student, there is everything you need in this book to give yourself the best chance of success, including unexpected ways of answering questions and how to avoid many typical problems and mistakes. There is detailed feedback on writing tasks and speaking interviews and there is also the impressive offer of five whole full tests practice.
Conclusion
When my students next turn to me, sometimes on limited budgets, and ask me, which one book would you recommend - out of all you know worldwide - will I select IELTS Success Formula as my first book of choice for them?
Yes, I will.
In 2013 Alison became the first winner of the IELTS Morgan Terry Memorial Scholarship funded by the IELTS partners (British Council IDP; IELTS Australia and University of Cambridge ESOL examinations)
Ariane France
"...one of the best IELTS preparation text books around"
As an IELTS assessor and tutor, I would have to say The IELTS Success Formula is one of the best IELTS preparation text books around. It is very user-friendly with clearly set out sections for each part of the IELTS test and very useful tips and reminders throughout, reminding students about common errors made in all four sections as well as comprehensive advice as to how to reach an above average IELTS score. The exercises are easy to follow and there are many opportunities given to consolidate the advice in order to maximise the learning for the students.


I would highly recommend this book for both IELTS candidates and trainers.
Karen Lau, MA TESOL USA
​...a solid foundation for my IELTS test prep courses"
​After reviewing IELTS Success Formula Academic, the recent collaboration of authors Stephen Slater and Simone Braverman, I have decided to adopt it as my text for the upcoming spring semester.
​
​I find it to be a comprehensive, user friendly resource that will provide a solid foundation for my IELTS test prep courses. It will afford my students maximum opportunity for achieving their desired IELTS band scores.

The text includes many of the effective strategies while expanding them to incorporate a clear and systematic method of instruction and practice, that can be easily adapted for either individual or classroom use.

An impressive feature, the Fitness Activities section, breaks down each part of the test to focus on practice with individual question types. These activities can be individualized to allow students to improve in specific areas of weakness. Other features, such as 'What if I...', which addresses problems that have been encountered by past test takers, and the Famously Misspelled Words List critical for the listening section of the test, provide valuable support for increasing students' band scores.

Additionally, the writing section does an outstanding job of providing a paragraph by paragraph approach to each step of both writing tasks, and uses effective explanations, examples and error analysis. The Rated Sample section, which helps students understand the expectations of different band scores along with the Writing Doctor section of the writing component, contribute to this being the most effectively organized and comprehensive IELTS preparation text I have yet come across!
Karen teaches in the Intensive English Program, Wilkes University, Pennsylvania, USA

And here are a few words from the media - IELTS Success Formula received a review as 'Book of the month':
" So, Simone, how much will it cost? "
As you would have seen from students' testimonials above it is possible to spend hundreds or even thousands of dollars on IELTS prep aids and courses before finally achieving the required score. So what would a book with a Formula for Success cost, your shortcut to a great IELTS score?

Very little, compared to your investment in the exam fee ($300+), your time spent on multiple exam attempts, the heartbreak of failing to achieve your goal and the fear of closing doors on your future.

Don't expect to pay hundreds for this ultimate solution to all your IELTS needs.

You won't even be asked to pay $100. Save your money and treat yourself to a very nice dinner out with friends or family, to celebrate your IELTS victory after you get the score you need.

Today you have an opportunity to grab this unique, time-limited offer, that won't last long. Please note that this offer is only available to the first 125 participants. If you are on this page and you see the message "Sorry, the offer has expired" it means that you've missed the boat.

So it's one of those "now or never" moments. Act quickly, or kick yourself later.

"
Yes, Simone! I need the IELTS Success Formula!"
Here is what you will get...

Just $103
All this for only one payment of $59.97

TIME-SENSITIVE NOTICE:
Only 125 People
Will Be Able To Buy At This Price

(Copies are selling out fast, don't delay!)
OR

Email info@IELTS-Blog.com If You'd Like To Pay via Western Union, Bank Transfer or MoneyGram (or if you are trying to pay and having any kind of problem).
(Automatic and Instant delivery)

Payments made secure through PayPal / Stripe's secure servers. Once payment has been verified you will be transferred to the download page where you can get the e-book and the free bonuses.
​

In addition, download links will be sent to your email. If you do not receive them within minutes from purchase, please check in your Spam or Bulk email folders for an email from IELTS-Blog and, if found, mark it as "Not Spam".
Simone Braverman
Founder of IELTS-Blog.com
Co-author of "IELTS Success Formula"