Thanks to our lovely friend L. from Pakistan, today we are sharing these Speaking questions from her recent IELTS exam:
Speaking test
Part 1 (Interview)
– What is your full name?
– Do you work or study?
– What do you do?
– Did you always want to be in this profession?
– Are you a morning person? Why or why not?
– How often do you read?
– Do you love reading books?
– How often do you buy books?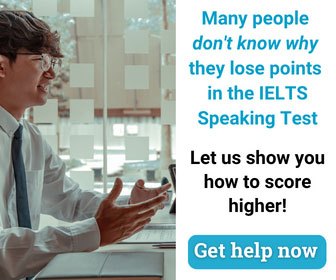 Part 2 (Cue Card)
Talk about a city/town you would recommend as a good place to live or visit (it can't be your hometown). You should say
– what it is
– where it is located
– how you know about it
– and explain why you would recommend it as a good place to live or visit.
Part 3 (Discussion)
– Is there a difference between old and young people's lifestyle?
– What kind of difference is it?
– Why do older people prefer to live in quiet places?
– Why do younger people prefer big cities to the countryside?
– What are the advantages and disadvantages of living in a big city?