These IELTS preparation case studies are real examples of people who used my books and reached a high score. Each case study has been approved by the person for publication. If you are proud of your achievement and my books helped you, click here to tell me your story.
Case Study: Band 7.5 in just 10 days.
Inokoue, a student from Malaysia says:
"Hi Simone!
It's going to be a great weekend for me! Let me share with you why:
Speaking 8.5, Listening 8.5, Reading 6.5, Writing 7!
Overall: 7.5!!!
I am so so happy! And it's all because of your IELTS-Blog and Target Band 7 book!
Thank you so much. I am grateful! Now I can continue with my professional life with great confidence!"
Click here to learn how Inokoue prepared and achieved Band 7.5 in just 10 days.
—————————————————————————————
Case Study: Band 8 in 15 days.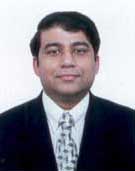 Subhro G., an IELTS test taker from Bangalore, India, says:
"I came across IELTS Blog 15 days before my exam and ordered the Target Band 7 material.
It has been a wise decision!
I got an overall band score of 8 in academic IELTS."
Click here to learn how Subhro prepared and achieved his Band Score.
—————————————————————————————
Case Study: From Band 6 to Band 7.5 in Three Weeks.
Nikonian, an IELTS test taker and a photography hobbyist from Vietnam, says:
"I'd like to express my gratitude to your contribution on the book titled 'Target Band 7'. Briefly, it is a fantastic book and the best summary about how to beat IELTS I've ever read!"
Nikonian's IELTS results:


Click here to learn how Nikonian prepared and raised his band score from 6 to 7.5.
Get a self study book, for Academic click here, for General here.
Subscribe to IELTS-Blog.com via RSS or via email