Attention, beginning and struggling IELTS test takers!
"A Guaranteed Way To Turn ​One Week Of Your Time Into IELTS Band 7 Score - Or Higher!"
Stop living in fear of failing the IELTS exam and saying good-bye to your visa, studies, scholarship or job offer.
Stop paying expensive exam fees over and over again to re-take the test. No more bashing your head against the wall over "What's wrong with me, why can't I score higher?!".
Right now you may be wasting your personal time on inefficient or misguided practicing that doesn't get you any closer to passing the IELTS exam with your target score - all because you are attacking the wrong problem!
Here's the formula: in IELTS the 99.9​% of your success or failure comes down to one thing - the way you prepare. All you need to score high is to practice the right way, using practice tests that imitate the real exam very well, and materials that explain and demonstrate what things you can lose or gain points for.
It's really that simple. Use the IELTS Practice Tests that REALLY work, and you will inevitably raise your score. The tests I am talking about worked for thousands of other IELTS test takers, and they will work for YOU. I promise. No, wait - I GUARANTEE.
Oh, and the best part is - they cost less than one hour of a tutor's time.
From: Simone Braverman
Founder of IELTS-Blog.com
Hi there,

I don't read people's minds, but the fact that you're here means that your IELTS exam worries you.

This is why I wouldn't be surprised if you told me:

"Simone, my IELTS exam is close, but I am not feeling prepared. I don't have enough preparation materials and don't have time to search for them in the bookshops.

With my demanding job and family commitments I don't have the time to attend classes either. Even if I did, they cost a lot and I don't have that kind of money. And the worst thing is, I can't afford to fail my IELTS, because my whole future depends on it. I wouldn't be able to face my friends and family, that's how much I'd be humiliated if I got a bad result".

Say no more, because... it doesn't have to be that hard.

You don't have to skip work to attend IELTS classes.

There is absolutely no reason to spend hundreds of dollars on your preparation.




You can study in the free time that you have and get a great score. Yes, you can!
How do I know this?

Here is a short version of a long story. As you would have imagined, I have taken the IELTS test myself in the past, and have used these practice tests in my preparation.

Back then I had a full time, very demanding job, was working 12 hours a day (sometimes longer) and couldn't take any time off to study. I was studying only in weekends and still managed to prepare and pass my exam with flying colours.

Since then a lot has changed, and instead of that job I've made IELTS-Blog.com my full-time commitment, to help people get a high IELTS score. I am here for you 7 days a week, no weekends, no holidays.

And, of course, you are not the first person (in fact, not even the one-thousand-and-first person) that I have helped to successfully prepare for and pass their IELTS exam with a jaw-dropping score.

This may be the first time you've come across IELTS-Blog.com and heard my name, but there are 37,000 people subscribed to our daily tips and updates, and 3 million yearly visitors who use IELTS-Blog in their exam preparation. These people can testify to our credibility and sincerity.
So, when I recommend a product, you can rest assured that you will be getting a top class, professionally created (by IELTS examiners), thoroughly tested, highest quality preparation materials that produce great results - or your money back.

​​Would teachers and examiners recommend these tests?

As we all know, ​IELTS examiners are tough judges and they don't give their approval lightly. ​Doctor Neville Stiles, a linguist and former examiner, went through ​our practice tests, and here is ​why he recommends the entire "High Scorer's Choice" series: ​

​Will these tests help YOU?

Take a look at the testimonials here. I've taken the most skeptical... stubborn... hard to teach... busy... lazy... weak in English... confused... and scared students you've ever seen...

... and look how successful they are: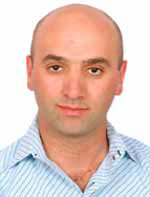 Motasem from Bahrain
"Overall Band Score 7 - I would never get this result without your help."
Dear Simone,
I got my result, overall Band Score 7. This result
makes me eligible for immigration to Canada.
I would like to thank you very very very much for everything, I would never get this result without your help.
I also recommended your materials to my friends
who are going to take the IELTS test. Thanks again.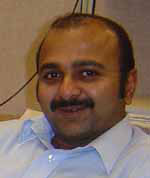 Ravishankar from USA
"I didn't have the luxury of time for preparation ... Your materials were the reason for my high score."
Hello Simone,

I got my score today:
Listening 8.5,
Reading 9.0,
Writing 8.0,
Speaking 8.0,
Total: 8.5

When I first came to know that I had to take the IELTS test, I did not have the luxury of time for preparation. I started looking up on Google for practice tests. There were just too many and it was overwhelming.

I came across your website and the comments from people gave me an impression that I should stick with this website and go according to the guidance from this one place.
"I do not have the time to attend classes ... got an average of 7.5 and I was aiming at 7!"
I must tell you that the tips you have given on your web page and the sample tests I have purchased from you have been the key to my preparation for the IELTS. Being employed full time I do not have the time to attend classes. I downloaded the material and made myself practise a few hours every 2 or 3 days for 3 weeks and was successful on my first trial. I was able to get an average of 7.5 and I was aiming at 7.
So, I must thank you for putting together a very good work with the tests and the web page. You have definitely
not only saved me money but have provided the little key things that you just don't read about on any documentation and just maybe would get to know attending expensive courses.
Thank you again and please keep up the good work.
Oswaldo
from Venezuela

"Band 7.5 in 2 weeks of preparation"
I got 7.5 on the listening part, 7.5 on the reading, 8.0 on the writing and 7.0 on speaking, which leaves me with an overall band of 7.5.
I applied only 2 weeks before the test. I had never heard about it before so I tried to find out as much as I could. It was very important for me to get a high score as I was planning to apply to a university in the UK. At first I thought it would be easy and that I didn't need any help, but the more I read, I understood that it was more complicated and serious than I first thought. That was when I decided to buy your IELTS practice tests. The part that I thought I would do the best in was speaking and it turned out that was the part I got the lowest score in.
I am sure that without the practice I got from your tests, I wouldn't have done so well on the other parts.
I am very happy I decided to buy the practice tests because the test was much more difficult than I expected it to be.
With your help
I got the results I needed to get accepted to a university in the UK.
Frida
from Sweden

"I wasn't keen on spending a lot of time on preparing for the tests ... very satisfied with the results."
I was very impressed by your service. Ordering the practice tests was straightforward and I started practising on the same night. I wanted something which I could work on quickly and in a short period of time as I was also taking some professional exams and I wasn't keen on spending a lot of time on preparing for the tests.

I am very satisfied with the results when you think of the time I have allocated to practice and therefore
I would definitely recommend people to purchase the practice tests and if you spend a little more time than me, you will surely get the highest marks.
Jerry
from Mauritius

"Took IELTS after 2 weeks of preparation, Band 7.5"
I took the IELTS General Training exam for the first time and got 7.5 band score. This score is enough for me for the immigration purpose.

I did not prepare anything before but when I saw your practice tests I just thought to buy them and they were very helpful to me.
My total preparation time was only 2 weeks and your practice tests really helped me a lot in that short period of time.
Even the price of your practice tests is affordable.
Anand
from USA

"The Real test was in exactly the same format as your tests ... I would never achieve Band 8 on my own."
The sample tests that I purchased from you were VERY useful. As it turned out,
the test was in exactly the same format as your examples. I would not have been able to achieve my 8 overall score on my own.
Using these samples is
a very efficient way of preparing, taking the guesswork and anxiety out of the equation
. I found the listening test examples to be particularly helpful because, in the real test, these take place quite fast and you really need to be able to focus on the listening, not the format.
I downloaded all the tests right away and did not have any problems with them. It was useful to find complete test sets so every day I took a complete test, thereby getting comfortably used to the real test.
Martin
from Germany

Dr B. says: "Marvelous for people who have no time to prepare"
I did the exam in December and I got 7.5 bands which is enough for me. Frankly speaking I had not prepared anything but when I saw your practice test, I just thought to buy it and really it was very helpful to me.

Everything in those papers is absolutely marvelous. It is very helpful to the people like me who do not have much time to prepare.
Dr. B
from Australia

"Thanks to the tests I knew what to expect, identified my weaknesses, and introduced some structure to my test preparation"
I just received my IELTS results and I am very pleased - 8.5!
The papers I bought from you helped me in a number of ways. First, I knew what to expect; second, I identified my weaknesses, and third - I introduced some structure to my test preparation.
Good luck with your website.
Juliana
from Bulgaria

"My book was not helpful, your tests gave rapid progress"
The school where I studied had not offered IELTS classes before and the book we used was not helpful. When we all began using your tests, we all felt to be making rapid progress. It was also helpful to have the example writing and speaking exams. The recordings were challenging but well done. Our only disappointment in using your materials was that we did not begin the course with them instead of the book we used.

Thank you for giving me a chance to share with prospective buyers.
Madelyn
from Oman

"I just got an overall band score of 9"
Your sample tests were extremely useful! They give a very accurate idea of what the test is all about. The samples, together with the tutorials, help to identify test strategies like effective time management which is, to me, essential for this exam. I just got an overall band score of 9. Thank you.
F
from Belgium

"Great price and possibility of direct download"
I am still preparing for the IELTS exam. Your General Training practice tests, however, have helped me get an idea of what the exam is all about. I was especially pleased with the good quality of the sound files for practicing listening.

Besides, your product has two advantages: great price and possibility of direct download. I was glad I could get it immediately.

Jan
from USA

So yes, passing the IELTS with a great score may be easier than you think.
All you need to do is to:
Stop making excuses

​Use

a proven resource that you will quickly teach you what you need to learn




And make the decision to get started.
Here are the details

These practice tests will help you significantly raise your score, without making you work too hard. Inside the package you will find full length IELTS practice tests with answers, as follows:

Complete IELTS practice question papers

, with the listening, reading, writing and speaking sections, 5 full papers in each set, ​6 sets are available (30 practice tests in total).
The papers are in the exact format of the IELTS test - so

nothing will surprise you at the real exam

, you will be already familiar with the structure, know all the sections and modules, stay calm and just work through it.
The

level of difficulty is the same as in real IELTS exams

- you will be well-trained to face "the real thing". All the practice tests in these sets are of the same difficulty.

The topics are very similar to the topics in the real IELTS exams.

There is a good chance that you will get a look-alike of one or more of these topics in your exam, and then you will be facing them well-prepared and confident.
Audio files are containing

recordings for all the IELTS Listening Tests

. You will be able to get used to the type and pace of the recordings while practicing, which will help you

feel more comfortable and in control

during your exam.
There are written

transcripts for all the IELTS Listening Test

s. You will be able to follow the recording closely while understanding every word. No need to guess any missed phrase, simply look in the transcript.
In the written transcripts for the Listening tests the

sentences holding the answers are underlined

. This will help you easily verify the correctness of your own answer.
Answer sheets for all the IELTS Listening and Reading Tests - you will be able to compare your answers to the right ones and, based on that, estimate your score.
A complete explanatory section on Reading showing you the reasoning and location of all the answers in the passages.
Audio files with

example recordings of real IELTS students doing the Speaking Tests

(5 files in each set) are provided.
You will be able to

see for yourself what a Speaking test is like

, exactly what happens, in what order,

what examiners ask and how students answer

. The recorded students come from different countries, speak in a variety of accents and receive different Band scores from 5 to 9.


Examiner's comments for every speaking test will reveal how each student is evaluated

, what is important and what is not, what affects the score and what doesn't, what were the main mistakes and strong points of each student.
In addition to examiner's comments

each student gets a Band score

, in each assessment criterion and overall -
see how you compare and estimate your own score.

Every Writing task in the practice tests has an example answer, written by an IELTS examiner

for all our IELTS Writing Test questions.


Once downloaded, these tests do not require internet access

- you can download them at work, at a friend's house, in an internet cafe or anywhere else, save on your computer and practice.

The

practice tests will work on any computer, laptop, notebook or mobile device

, so you can

study any time, anywhere - at home or on the go

. Learn while commuting, on your lunch break or listen to the tests while walking the dog, no need to waste a minute of your time.
The tests are

fully printable

- you can use them to simulate a real exam experience.
The entire package is

up-to-date with IELTS 20​20 standards.

Download your

free sample:

for General Training click here, for Academic click here
The tests are ready for immediate download

To get your ​tests, choose from the ​options below, click on Buy Now button, fill the form and as soon as your credit card payment is approved (which takes seconds) you will be taken to a download page to save the tests on your computer. In addition, a download link will be sent to your email - in case you want to download the tests later or are buying for a friend.

Payments are 100​% secure and made through the best-guarded servers to ensure Credit Card Data Security, encrypted transaction processing and world-class global fraud protection.
Package 1: Tests 1-15
Includes 3 books in "High Scorer's Choice" series: Set 1, Set 2 and Set 3
Retail price $59.90 - save $16.94

​PACKAGE 2: ​Tests 16-30
Includes 3 books in "High Scorer's Choice" series: Set 4, Set 5 and Set 6
Retail price $59.90 - save $16.94

​COMBO DEAL: TESTS 1-30
BEST VALUE
Includes the entire "High Scorer's Choice" series: 6 books, Set 1 to Set 6
Retail price $119.70 - save $42.72!

​
​
Right now we also accept payments via bank transfer, Western Union or MoneyGram - send an email to info@ielts-blog.com to get detailed instructions how to pay.

But... this isn't all:
YOU GET THESE FREE BONUSES

---
Only for people quick enough to buy NOW:

Bonus #1

An intensive course on maximizing your IELTS score by creating a positive image in your examiner's mind, 64 pages of tips, techniques and examples.

Bonus #2

Have your Speaking skills assessed with a special 25​% discount. You will be guided step by step to help you record yourself answering real IELTS questions and our evaluation team will send your personal report with suggestions how to score higher to your email. Pay only $​13.​50 (everyone else pays $​17.99).

Bonus #3

Get a massive 45​% discount on Writing Correction service. 4 tasks of your choice (essays, reports, letters) will be graded and returned fast (in just 24 hours!) by a team of experienced IELTS teachers, including an approximate IELTS Band Score, remarks and suggestions for only $1​​8.​45 (everyone else pays $​3​3.​55).


And this is not the end of it, because you will also be getting a...

100% MONEY BACK GUARANTEE
---
60-day Unconditional Money-Back Guarantee

Here's how it works:

Order any package of tests today and download it instantly. Go over the content whenever you feel like, listen to the recordings, go through the reading passages, the writing samples, anything or everything.

If, at any stage within 60 days from purchase, you have any doubt at all this package is right for you, simply email info@ielts-blog.com and request a refund. Your money will be refunded within less than 24 hours, no questions asked.
So there is literally NO RISK for you. These tests worked for so many people, that I am confident they will work for you, too. But even if they don't, you get your refund on the spot, quickly and painlessly.

Our customer service has a mission to answer every email and help with any question or concern ASAP. I want you to feel completely safe and comfortable about ordering, even if you are still undecided.
Click Here To Download Your Practice Tests Now
IELTS First-timers - Read here...

Most people who take IELTS have no idea what score they would achieve in the real exam. They also have no clear picture of what their weakest skills are. With this package of tests you have all you need to test yourself and get an estimate of your IELTS score. What good does it do? Knowing your current score enables you to work on your weakest skills first, and also enables you to measure your progress by taking another practice test under exam conditions after some preparation.
IELTS Re-takers - Read here...

So your last score wasn't what you hoped it would be. Any idea why? These sets of practice tests will help you find out. Compare your writing to the graded samples and you will see the difference. Compare your speaking to the recorded speakers, read the commentary that explains how scores are awarded and you will understand. Look at the correct answers in Reading and Listening and think why your answers are different, what got in the way of finding the correct answer - that way you won't repeat the same mistakes again.

As someone who took the exam before you know how it goes. It's a race against time and there isn't much time to think. To get a good result in IELTS you need to become a 'universal soldier' - your body needs to remember the right move without you having to think about it. This sort of memory is only gained by practicing - and these tests are your chance to practice before the big battle of IELTS. Solving these tests will give you the speed and precision that a good IELTS score requires. The variety of exercises in these practice tests will make sure you are prepared for anything and everything.


Any IELTS Test Taker should know...

... how their examiner will be assessing them. When you know what examiners pay attention to - you will be paying attention to the same things. The graded writing samples will give you that sort of insights and the graded speaking recordings with commentary will demonstrate exactly how you should be speaking to get Band 7, 8 or 9.

One more point - since there is a 100​% money back guarantee, your only risk is in NOT trying this package, because it may be your golden key to success.

It's up to you now.

You can make the decision to give this a try - and it shouldn't be a hard decision to make because you have an opportunity here. Or you can walk away, wrongly believing that you can't do this ...

Of course you can do this. The proof is all over this site. Others did it, often with less brains, more obstacles, and with weaker English skills than yours.

Order now, while you're thinking about it, and be on the right track to success in IELTS today.

I look forward to hearing from you.
Click Here To Download Your Practice Tests Now
To Your Excellent Score,
Simone Braverman
Founder of IELTS-Blog.com
Author of "Ace the IELTS", ​"Target Band 7", "IELTS Success Formula" and the "High Scorer's Choice" IELTS book series
"...Good quality, easy to download, easy to use, can be used by students or teachers, great price."
First of all I would like to thank you for the IELTS tests I purchased from your site. I don't have any regrets about it because:

1. They are of a good quality. You don't usually buy material of that quality in the Internet, especially the listening component.
2. They are ​very easy to download. It does not take much time.
3. They are easy to use,
very well structured like a real test
and students can easily use them to prepare for the test.
4. They can be used either by students themselves or by teachers in a class, as an assessment once a week or more in the IELTS course.
5. Also it is a great material for such a price.
Thank you very much and wish you all the best in the future.
Eugene
from New Zealand