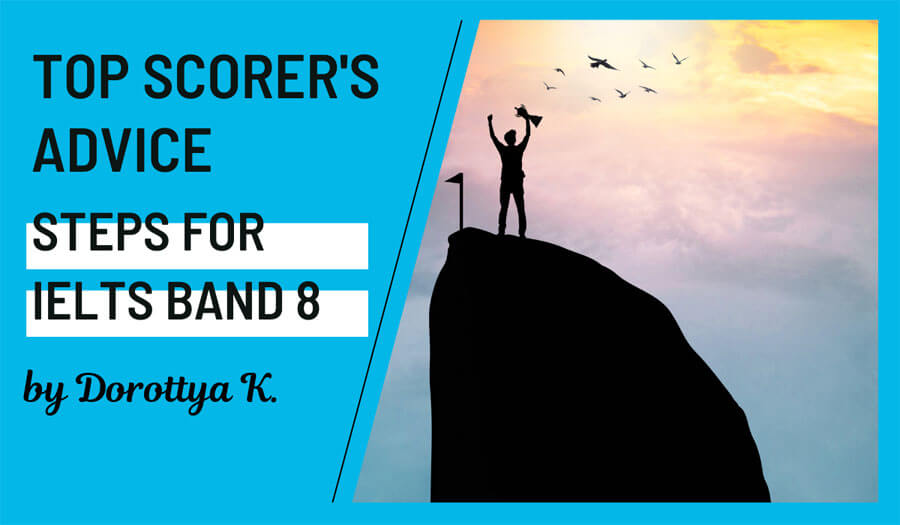 Meet Dorottya, an ambitious learner from Budapest whose native language is Hungarian. She set her sights on a remarkable goal: achieving a Band 8 score in the IELTS exam. You might be wondering, how did she do it? Well, her journey is a testament to grit, resourcefulness, and a dash of inspiration for anyone looking to conquer the IELTS challenge. Let's dive into her story!
Background
We met Dorottya when she joined the VIP Club in July, to get some help with her IELTS preparation. She was preparing on her own – but she had an ambitious goal, so she needed support and preparation materials to get her over the finish line.
Preparation Strategies
About 10 days into her preparation, Dorottya bought the self-study book 'Target Band 7 – How to Maximize your score' and really put it to test. She was definitely not one of those people who think that by simply buying IELTS materials they will somehow magically pass the test – she was actually using every single resource she got. Learning strategies from the book, applying them in practice, solving practice tests, analysing her answers, and improving day by day – this is what her self-study days looked like.
Dorottya was also using her VIP Club content daily. Instead of taking a passive approach and simply reading the model answers for Speaking and Writing that we sent her daily, she did something different. She took an active approach, and it paid off big time! She kept a notebook handy and copied all the new words she came across in our model answers. She wrote the words' meanings next to them and then used these new words when she practiced in writing and speaking. The result? Band 7.5 in Writing and Band 8 in Speaking.
Active learning approach helped Dorottya expand her active vocabulary by adding new, higher-level words to it. Writing the words and their meanings in a notebook helped her remember them, and using them in her writing and speaking practice ensured they remained in her active vocabulary.
Active vocabulary consists of the words that you use frequently and confidently, whereas passive vocabulary consists of words whose meanings you know, but don't really use in your speaking and writing. This makes active vocabulary very important in IELTS.
Dorottya didn't relax until IELTS was behind her, she kept using her VIP subscription up until the very last day before the test. When it was time to take her exam, she went in a hopeful candidate and came out a champion!
Results
Her total investment in IELTS prep was just $51, including the VIP Club membership and all self-prep materials. That's it!
She passed the test on her first attempt and got a Band 8 overall, with Listening 8.5, Reading 7.5, Writing 7.5 and Speaking 8.0.
Dorottya's Testimonial
Reflecting on her preparation experience with us, Dorottya said:
I got a lot of help from IELTS-Blog.com. I read a couple of band 8/9 example essays every day and also checked writing task 1 examples. I used a copy book to write the new words and their meaning in it. Even 5-10 words a day or every second day adds up. Then I did a lot of reading practice and used 'Target Band 7' book and it strategies. I am very thankful for all your help, I got a band 8!

Congratulations on your amazing Band 8, Dorottya!