IELTS now offers a completely online version of the exam.
This is different from computer-delivered IELTS, because you can do the online exam at home.
You also don't have to go to a test center for the IELTS Speaking test. (If you take the computer-delivered version, you will still have to speak to an Examiner at a test center.)
Does that mean that IELTS Speaking is more like TOEFL Speaking? Are you now just talking to a computer?
No!
You still get to talk to a real, human Examiner, and the format of the exam is the same. In fact, you will be answering the same types of questions, adhering to the same timing and format, as all IELTS Speaking test candidates.
These days, you're probably used to having video calls with people, either for work or in your personal life. If you're not used to talking on video with other people, you will want to practice this before your exam!
Most importantly, though, the way you're scored on your Speaking exam is also exactly the same. The Examiner is listening for the same things in order to score you in four categories: Fluency and Coherence, Vocabulary, Grammar, and Pronunciation.
On the IELTS Energy English 7+ podcast, we talk about EVERYTHING related to IELTS, for Reading, Listening, Writing, and, of course, Speaking. You can also watch all episodes as videos on our YouTube channel, IELTS Energy TV.
If you've never listened to the podcast, you're missing out! We publish two new episodes every week, and they're free! The show is hosted by Jessica Beck and Aubrey Carter. Jessica was an IELTS Examiner for 14 years, and has a Masters in Applied Linguistics. Aubrey Carter is 3 Keys IELTS certified, and has a Masters in TESOL. Both hosts have been teaching for 20+ years, and are, honestly, fun to hang out with. You'll have so much fun that you'll forget you're studying!
To prepare for the highest IELTS Speaking scores, listen to the episodes listed below.
Fluency and Coherence
IELTS Energy 1319: Examiner Answers Your Burning Speaking Questions
IELTS Energy 1330: 7 Tips to Sound Natural on IELTS Speaking
Vocabulary
IELTS Energy 1325:Is IELTS the Stuff of Nightmares?
IELTS Energy 1328: Don't Use 'Get' on IELTS
Grammar
IELTS Energy 1287: Don't Make These Noncount Noun Mistakes on IELTS
IELTS Energy 1299:Who, That, or Which? Necessary IELTS Grammar
Pronunciation
IELTS Energy 1294: Fabulous Family Sample Part 3 Answers
IELTS Energy 1327: The Difference Between 7 and 8 for Speaking
Make sure to follow the IELTS Energy podcast so you never miss an episode.
Who is Jessica Beck?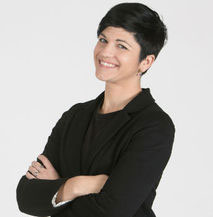 Jessica Beck was an IELTS Examiner for 14 years, in Taipei, Taiwan, and in Portland and Boise in the U.S. She has been a co-host of the IELTS Energy podcast from All Ears English since 2015, and created the online IELTS course, 3 Keys IELTS. Also, she has written over 20 ESL textbooks for young learners and adults. Jessica lives in Portland, Oregon, with her son and two dogs.