When M took the IELTS Speaking test in India, the examiner asked the following questions:
Speaking test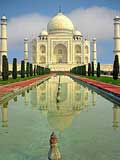 Interview
– What is your full name?
– Can I see your ID?
– Where are you from?
– Do you work or study?
– What subject are you studying?
– Why did you choose it?
– Is it a popular choice among your friends? Why?
– Let's talk about music.
– Do you like it? Why?
– What kind of music do you prefer?
– Did it change in the recent years? Why?
Cue Card
Talk about a place where you usually go with your friends. Please say
– What place and where is it?
– When did you visit it for the first time?
– What do you do there?
Discussion
– Explain why you go there.
– Do you like public places?
– Do you like to visit big events?
– Is being social good? Why?
– What are the pros and cons of being social?