Our kind friend C from Australia shared the Speaking questions he was asked in his IELTS exam.
Speaking test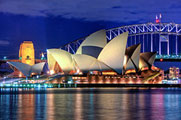 Interview
– What is your full name?
– Do you live in a house or an apartment?
– Do you rent or own it?
– Do you like living in your house? Why?
– What makes it so special?
Cue card
Describe a situation where you would had a lot of money. Please say
– What would you do with the money?
– What would you buy?
– Why would you buy it?
– How would that make you feel?
Discussion
– Do you think rich people became wealthy through hard work or making sacrifices?
– Who do you think is more honest, men or women?
Get a self study book, for Academic click here, for General here.
Subscribe to IELTS-Blog.com via RSS or via email