IELTS test in Bahrain was shared by A., who told us everything he remembered (and he has an excellent memory!). Apparently exams in Sharjah, UAE and Kiev, Ukraine were the same. Many thanks to A from us all, and here goes:
Listening test
Section 1: A conversation between a lady & customer service agent with regard to house moving from one part of Australia to another (from Somerton to Sydney).
Questions: Fill in the blanks ( one word / number only).
Section 2: Narration about bushfires, precautionary measures, things needed during the bushfires and requests for volunteers.
Questions: Fill in the blanks (no more than 2 words).
Section 3: Discussion between students regarding a University Course & facilities.
Questions: Multiple choice (3 options: agree / neither agree or disagree / disagree), fill in blanks (no more than 2 words).
Section 4: Naration on US marsh Lands.
Questions: Fill in blanks (no more than 2 words).
Reading test
Passage 1: Water quality, maintenance & efficiency.
Questions: Match the paragraph to given numeric.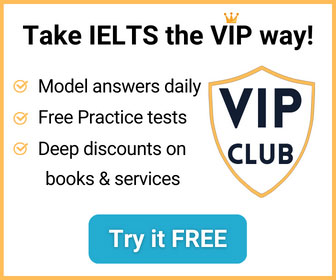 Passage 2: Auckland Public Library.
Questions: True/False/ Not Given.
Passage 3: Membership in a certain firm
Questions: Match the letters to the different paragraphs and give an appropriate heading to the passage.
Passage 4: Exploration Trips & Organizations (this was very very tricky, but the cues given in your training material, those came in very handy).
Questions: Match the Organization (a letter) to the given sentence. Fill in the blanks (no more than two word
Passage 5: A big text on Volunteerism with five kinds of societies mentioned.
Questions: Which society corresponds to what (information matching), filling in the gaps.
Writing test
Writing Task 1 (letter)
A friend had a new born baby, you have picked up a present for the and want to visit to give it to him / her. Write a letter to
1. Congratulate your friend.
2. Tell him why you picked up the mentioned present.
3. Suggest arrangements for the visit.
Writing task 2 (essay)
Many people in cities are living in apartment blocks. Your views of advantages / disadvantages of living in apartment blocks, with personal experiences or instances if any.
Speaking test
Interview
– What is you name?
– Where are you from?
– Do you have many festivals in your country?
– Do you invite guests to your home during these festivals?
– How do you prepare for your guests visiting your home?
– Do you give presents?
– Do you find it easy choosing presents?
– Do you think it is important to give expensive presents?
Cue Card
Talk about a thing you have planned to buy in the near future:
1. Describe the thing (what it does).
2. What it looks like.
3. Why do you want to buy it
Discussion
1. Consumerism – is it essential?
2. Effect of consumerism on the environment.
3. Is this situation reversible?