IELTS test questions were shared by U. from Pakistan (thanks a lot!) and it turns out the Listening module was the same as in General Training IELTS in Bahrain. Here are the other parts:
Reading test
Passage 1: Developments in Public Transport.
Passage 2: A text about the sense of smell.
Passage 3: A text that emphasized the use of simple English.
Writing test
Writing task 1 (report)
There was a bar chart that compared two levels of two pollutants in four big cities (Los Angles, Tokyo, New York, ? ) during 2002.
Writing task 2 (essay)
Computers nowadays are used in every field of life. Where in your opinion is the role of computers in education and where is the role of teachers in education.
Speaking test
Interview
– What is your full name?
– Are you a student or a worker?
– What do you study?
– Where are you from?
– How often do you go to your friends?
– What do you prefer, have friends come to your home or go to their place? Why?
– Do you like to go out with your friends?
– Where do you like to go with your friends?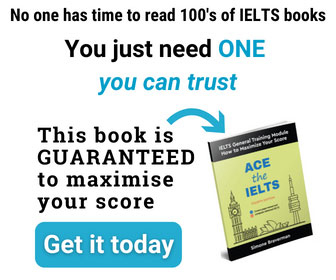 Cue Card
Talk about a journey that you have missed in the past, you should say:
– When was it,
– Where was it to,
– Why you missed it,
– How you felt about it.
Discussion
– What is the difference between tourism tours and business tours?
– What should we do before going on a tour?
– Do you think that with development of Information technology business tours will be eradicated? Why ?