Thanks to our kind friend T.M. from the USA we are sharing the questions from his recent exam:
Writing test
Writing task 1 (a letter)
You are renting a house in an English-speaking country and the landlord has been very helpful during your stay. Your friend is interested in renting your place. Write a letter to your landlord to inform him/her that you will be moving out. In your letter,
– Tell your landlord that you are leaving and explain why
– Thank your landlord for being helpful
– Recommend your friend as a prospective tenant.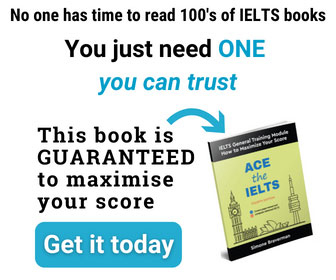 Writing Task 2 (an essay)
Some people think that being creative during your time off is helpful. Discuss the advantages and disadvantages of this and express your own opinion.
Speaking test
Part 1 (Interview)
– What is your full name?
– Can I see your ID?
– Where are you from?
– Do you study or work?
– How do you organise your time as a student?
– What are the best education tools for learning?
– How do you travel to school?
– What means of transportation do you prefer? Why?
Part 2 (Cue Card)
Talk about something you borrowed from someone a few weeks ago. Please say
– What you borrowed
– Who you borrowed from
– Why you borrowed this item
– And explain how you felt about borrowing it.
Part 3 (Discussion)
– What are the advantages and disadvantages of accommodating someone's needs?
– Do you prefer to work alone or in a group?
– Should awards or prizes at work be given to individuals or groups of workers?