The IELTS exam below was shared by S from the UK (thank you!)
Listening test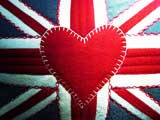 Section 1. A dialogue between a police inspector and a lady reporting a burglary at her residence.
Questions: form completion.
Section 2. Tourist guide explains the sequence of the tour.
Questions: match locations with activities.
Section 3. Students were discussing their aircraft engine design presentation.
Questions: table completion.
Section 4. A lecture about children's psychology. Comparison of current research with the one from the past.
Reading test
Passage 1. Choices in life and how they affect happiness, then about the two categories of people – maximizers and satisfiers.
Passage 2. Tulips and their popularity in Holland in the 17th century.
Passage 3. Bitterness and how it can be removed by using AMD compounds. Why bitterness is of special interest commercially.
Writing test
Writing task 1 (a report)
We were given a pie chart about water consumption in Australia by various sectors and bar graph indicating water usage of a typical household.
Writing task 2 (an essay)
Richness is an important factor in helping people. To what extent do you agree or disagree.
Speaking test
Interview
Some basic introductory questions.
Cue Card
Talk about a newspaper or a magazine that you recently read. Please say
– What was the article that you liked?
– How many people would agree with your opinion?
– How important is the newspaper in influencing people's opinions?
– Is other media important too?
Discussion
Don't remember.
Get a self study book, for Academic click here, for General here.
Subscribe to IELTS-Blog.com via RSS or via email