Our lovely friend W took an Academic IELTS exam in Thailand and remembered the questions below. He drew a sketch of the Writing Task 1 maps from memory.
Writing test
Writing task 1 (a report)
We were given two maps of a town and asked to compare and describe the changes. The maps were similar to the ones below: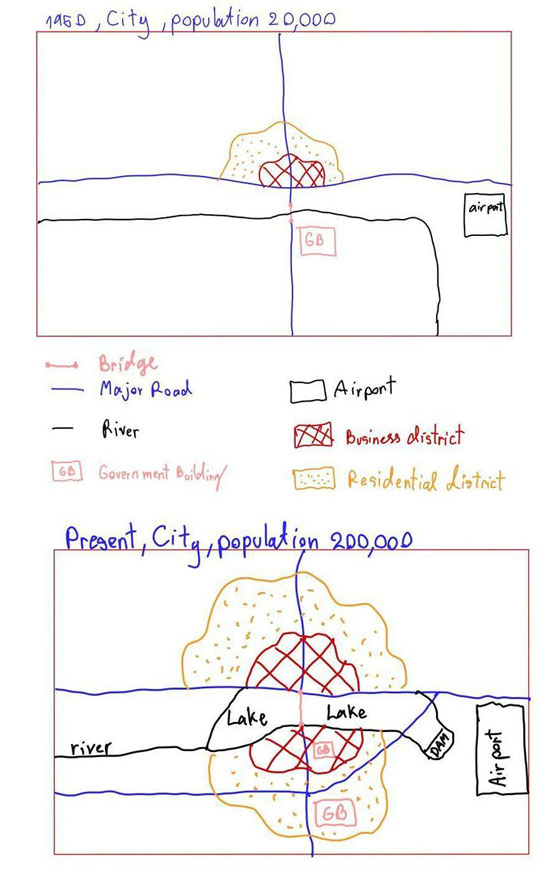 Writing task 2 (an essay)
Doctors recommend that older people exercise regularly, however, not many of them have an exercise routine. Why do you think it is happening? How can people be encouraged to exercise regularly?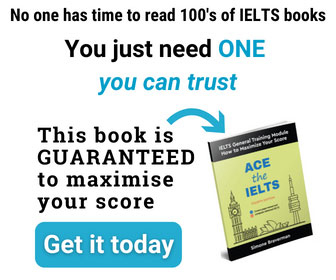 Speaking test
Part 1 (Interview)
– What is your full name?
– Can I see your ID?
– Where are you from?
– Do you work or study?
– What kind of job do you have?
– Where did you grow up?
– Did you like your hometown?
– Would you like to move to the countryside?
– Why or why not?
Part 2 (Cue Card)
Talk about a time when you moved to a new house or a new school. You should say:
– When you moved
– Why you moved
– What your new home/school was like
– And explain how you felt about moving.
Part 3 (Discussion)
– Do people in your country change jobs often?
– When parents change jobs, does it affect the children?
– In what way?
– What kind of events can be life-changing?