Our lovely friend M.O. recently took the IELTS test in Japan and remembered the following questions:
Writing test
Writing task 1 (a report)
We were given two pie charts showing the water use in one country in two different years. There were five categories on each pie chart.
Writing task 2 (an essay)
Everyone should be required to stay in school until the age of 18. To what extent do you agree or disagree?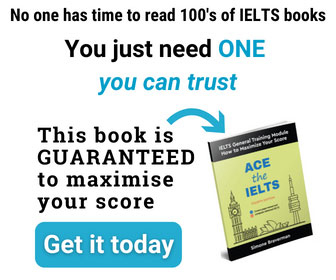 Speaking test
Part 1 (Interview)
– What is your full name?
– Can I see your ID?
– Where are you from?
– Do you work or study?
– What kind of job do you have?
– Do you want to continue in this job?
– Do you often get lost when you visit a new place?
– How do you feel when you are lost?
– What would you do if you were lost and didn't have your phone with you?
– Would you help people who were lost?
– Let's talk about pets.
– Have you ever had a pet?
– Are dogs and cats common pets in your country? Why?
Part 2 (Cue Card)
Talk about an elementary school teacher you have a good memory of. Please say
– who he/she was
– what subject he/she taught
– what memory you have of him/her
– and explain why you think this is a good memory
Part 3 (Discussion)
– Why are some teachers good or bad?
– When you meet old friends, does it help to bring back some memories?
– What memories are special in your country?
– What is a good way to retrieve memories from the past?