Our kind friend K. took IELTS in Tokyo, Japan and remembered the following questions:
Writing test
Writing task 1 (a report)
We had a bar chart and a table describing some activities women and men did in the UK in 2008. The bar chart showed several unpaid household chores women and men spent their time doing daily, after their paid work. The table showed how they spent their time doing leisure activities daily, after their paid work.
Writing task 2 (an essay)
Nowadays many children have trouble paying attention in class or concentrating on their school work. Why is this happening? How can this problem be solved?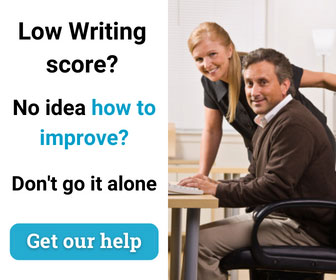 Speaking test
Part 1 (Interview)
– What is your full name?
– Can I see your ID?
– Where are you from?
– Is it a good place to raise children?
– How often do you write on paper?
– What do you like better, typing or writing on paper?
– Did you write by hand often in school?
Part 2 (Cue Card)
Talk about a time when you were proud of something your family member did. Please say
– who the family member is
– when it happened
– what he/she did
– and explain why you were proud of what he/she did.
Part 3 (Discussion)
– When are parents proud of their children in general?
– What makes them proud?
– What do you think about children who do something to get a reward?
– When do adults feel proud of themselves?