The questions below were kindly shared by K.P. who recently took IELTS in India:
Reading test
Passage 1. The oldest leather shoe in the world.
Passage 2. The plan to bring an asteroid to Earth.
Passage 3. The mechanism of linguistic change.
Writing test
Writing task 1 (a report)
The maps below describe a university campus at present and after expansion planned for the future.
Summarise the information by selecting and reporting the main features, and make comparisons where relevant.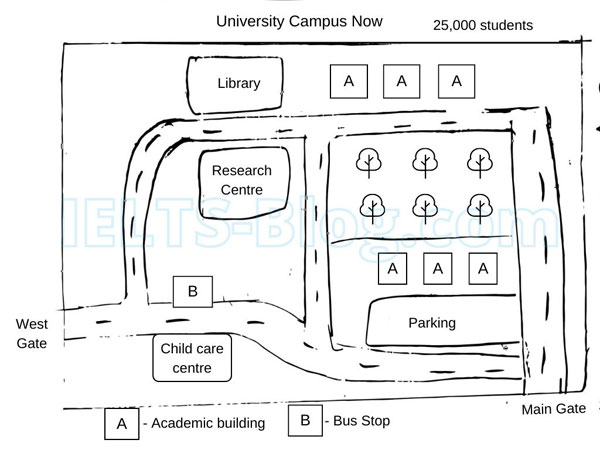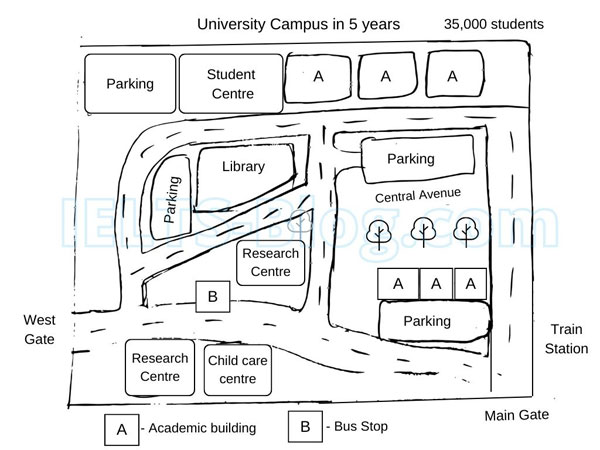 * Note: these aren't the actual maps given in the test, they were recreated for the purpose of demonstration.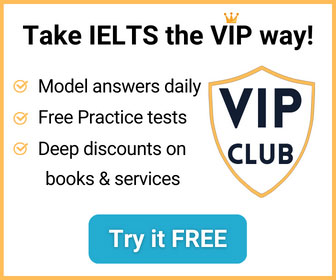 Writing task 2 (an essay)
These days people send text messages more frequently than they talk on the phone. Do the advantages of texting outweigh the disadvantages?