We are grateful to G.Y. from Brazil for sharing the latest IELTS questions:
Writing test
Writing task 1 (a letter)
You are going to move out of your apartment in an English-speaking country. Your landlord is a very good person, who has assisted you a lot during your stay. Meanwhile, your friend would like to rent the flat after you. Write a letter to your landlord. In your letter
– Let your landlord know that you will be leaving
– Thank you landlord for his/her help
– Tell him/her about your friend
Writing task 2 (an essay)
Some people say that with the new technology there is no need to develop handwriting skills anymore. Others believe that it is still necessary to teach handwriting. Discuss both these views and give your opinion.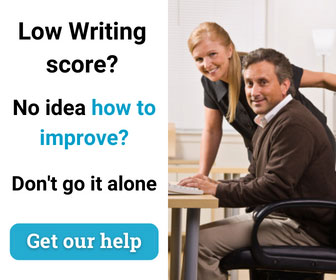 Speaking test
Part 1 (Interview)
– What is your full name?
– Can I see your ID?
– Do you work or study?
– Where do you work?
– Why did you choose that job?
– Is there anything you dislike about your job?
– Do you sing often?
– When do you like to sing?
– Is it difficult to sing well?
– Do you want to be a singer?
Part 2 (Cue Card)
Describe an occasion when you ate something for the first time. You should say:
– what food it was
– when it happened
– where you ate it
– and explain how you felt about it.
Follow-up question: Do you like trying new foods?
Part 3 (Discussion)
– What foreign foods are popular in your country?
– What kind of food is more popular in your country?
– What is the difference between younger and older people in their food habits?
– How do you think our eating habits will change in the future?
– Do you think that it's important to know how to cook well?
– In modern society, is it still important that people learn to cook?
– Do you watch cooking shows on TV?