Our friend A took the IELTS test in Brazil and remembered the following topics and questions:
Writing test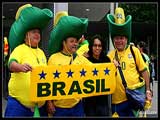 Writing task 1 (a report)
We were given two pictures. One was showing a community center, the other showed the same building with some modifications suggested to be done in the future. We had to compare them.
Writing task 2 (an essay)
Nowadays airlines provide more benefits to the rich, often achieving this by reducing areas used by the economy class to provide more comfort to the 1st class passengers. To what extent do you agree or disagree with this statement? Give your own opinion.
Speaking test
Interview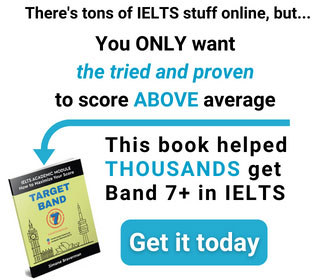 – What is your full name?
– Can I see your ID?
– Where are you from?
– Do you work or study?
– What subject are you studying?
– Do you like to walk?
– Could you describe something memorable that happened to you while walking?
Cue Card
Describe an area in your town where you like to spend time. Please say
– What and where is this place?
– Why do you like it there?
– When was the last time you visited this place?
Discussion
– What are the benefits of living in a big city?
– Why are people from big cities moving to the countryside?
– Why are people from countryside moving to big cities?
– Do you believe that libraries should be free of charge?
– Why do you think so?
– What is the benefit of using a library?