The questions below were received from our lovely friend N.B. who recently took IELTS in Algeria:
Writing test
Writing task 1 (a report)
The charts below show the proportions of male and female students getting top grades in 1960 and 2000.
Summarise the information by selecting and reporting the main features, and make comparisons where relevant.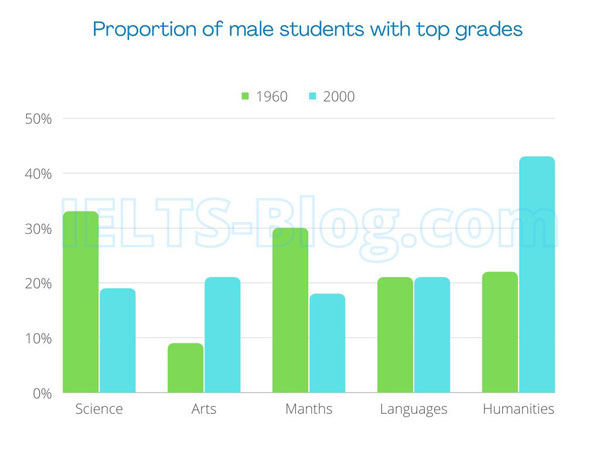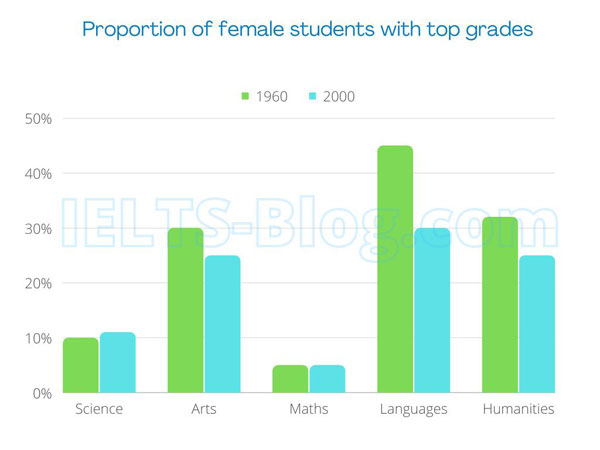 * Note: these aren't the actual charts given in the test, they were recreated for the purpose of demonstration.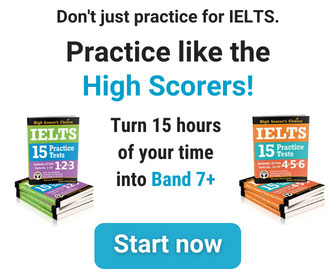 Writing task 2 (an essay)
Many people try to achieve a work-life balance but fail. Why is this happening? What can be done to help people overcome this problem?