Thanks to our lovely friend N.B. from Algeria, today we are sharing these Speaking questions from her recent IELTS exam:
Speaking test
Part 1 (Interview)
– Where do you live?
– What do you like about the area you live in?
– Do you know people who live in the same area?
– Are there common names in your country?
– Is there a name that you like, and why?
– Does this name have a meaning and what is it?
– What weather do you prefer, and why?
– Is there a place that you would want to move to, because it has the type of weather that you like?
– How has the weather in your country changed in the past few years?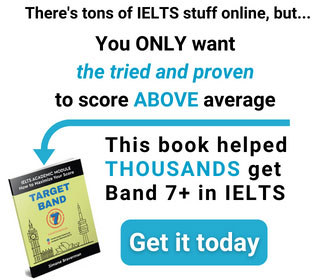 Part 2 (Cue Card)
Describe a photo that you have in your house. You should say
– what kind of photo it is
– when it was taken
– who took the photo
– and explain what this photo means to you.
Part 3 (Discussion)
– How has photography changed in the past few years?
– Why do people like taking pictures?
– What was the effect of digital photography on the pictures that people take?
– Do you think social media has an effect on photography?
– Now that anyone can take a high quality photo with their mobile phone, is there a difference between an amateur photographer and a professional?
– Are professional photography courses still necessary these days?