The questions below were shared by our caring friend who recently took IELTS in Italy:
Writing test
Writing task 1 (a report)
The charts below provide information on energy consumption of the UK in 2010 and 2020.
Summarise the information by selecting and reporting the main features, and make comparisons where relevant.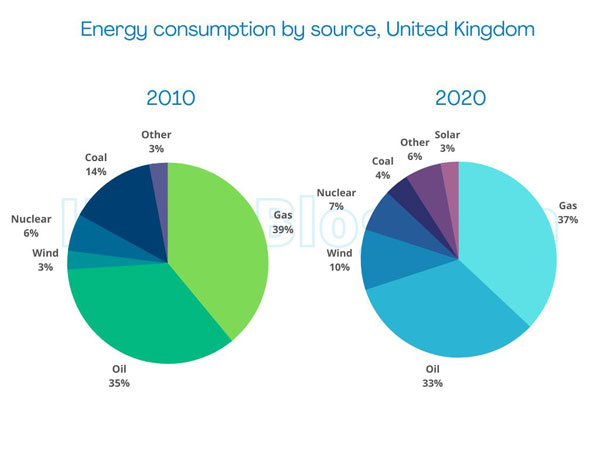 * Note: these aren't the actual charts given in the test, they were recreated for the purpose of demonstration.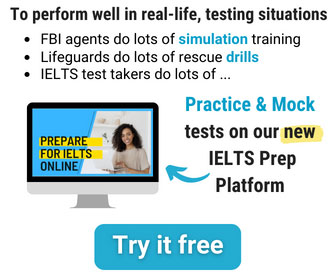 Writing task 2 (an essay)
Nowadays many teenagers have a celebrity who they follow as a role model. Some people think this is not a good idea, because celebrities often set a bad example. Do you agree or disagree?
Speaking test
Part 1 (Interview)
– What is your full name?
– Can I see your ID?
– Where are you from?
– What is the weather like in your hometown?
– Do you have a favourite season?
– Why is this season your favourite?
– How often do you check the weather? Why?
– Have your plans ever been affected by the weather?
Part 2 (Cue Card)
Talk about an English lesson you enjoyed. You should say
– when you took the lesson
– where you took the lesson
– what you learned in the lesson
– and explain what the teacher did to make this lesson enjoyable.
Part 3 (Discussion)
– Which language in your opinion is the most important in the world nowadays, and why?
– Why is it so important to know another language?
– Is travel the only reason why learning another language is beneficial?
– What is the hardest part of learning a new language?
– Do you think learning another language is more important for young people or old people?
– Who finds learning a new language easier, children or adults?