These speaking questions were shared by our kind friend S who took the IELTS exam in the USA.
Speaking test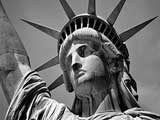 Interview
– What is your name?
– Where do you come from?
– Do you work or study?
– Do you walk in the evenings?
– Do you like the cold or hot weather?
– Will you continue walking in the future? Why?
Cue Card
Talk about a hand-made useful tool that you created. Please say
– What was it?
– How did you do it?
– Why is it useful in everyday life?
Discussion
– Do you agree that the government should support handcraft arts? Why?
– Tell me about one of the famous handcrafted products in your country that attracts tourists.
– Do you think the handcrafted products are still in demand? Why?
– In the modern world we have computers replacing humans in a variety of tasks, will it affect our younger generation's creativity?
Get a self study book, for Academic click here, for General here.
Subscribe to IELTS-Blog.com via RSS or via email