The speaking questions below were shared by S who took an IELTS exam in the UK recently.
Speaking test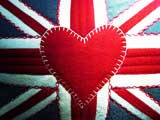 Interview
– What is your name?
– Where do you come from?
– Are you a student?
– What course are you enrolled in now?
– Do you have any particular interest in that subject?
– Why did you select this course?
– Is it mandatory for your profession?
Cue Card
Talk about your favorite subject in school. Please say
– What was it?
– Why was it your favorite?
– What were the special features of that subject?
Discussion
– Did it help you in further studies?
– Is there a particular subject that will help people in any profession?
– Are computers being used instead of conventional classroom or teachers?
Get a self study book, for Academic click here, for General here.
Subscribe to IELTS-Blog.com via RSS or via email