Our friend S.D. took IELTS in Sri Lanka and remembered the Speaking questions we're sharing today:
Speaking test
Part 1 (Interview)
– What is your full name?
– What shall I call you?
– Can I see your ID?
– Do you work or study?
– Is your job hard?
– What kind of challenges are you facing at work?
– What is your home town?
– Are you thinking about moving away from your hometown in the future?
– Were you helping your mother with housework when you were a child?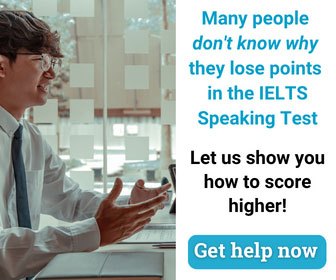 Part 2 (Cue Card)
Talk about an English lesson you remember well. You should say
– when and where you had the lesson
– what you learnt
– who the teacher was
– and explain why you still remember the lesson.
Part 3 (Discussion)
– What are the advantages of learning a foreign language?
– What kind of qualities should a good teacher have?
– Do you think that speaking alone is enough to learn a language?
– Are reading and other skills necessary to learn a language?
– Is learning grammar important?
– Can teaching a foreign language be enjoyable?