The Speaking questions below were shared by an IELTS test taker from India (thanks M!):
Speaking test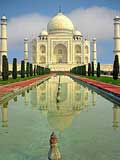 Interview
– What is your full name?
– Can I see your ID?
– Do you work or study?
– Where are you from?
– Can you describe the seasons in your country?
– Do you like when it's raining?
– Do you like cold or hot weather?
– Do you think there was a major change in climatic conditions recently?
Cue Card
Talk about traditional events in your hometown. Please say
– Why do you celebrate them?
– When do they take place?
– What is the importance of these events?
Discussion
– What traditional clothing do people wear during these celebrations?
– Why don't young people wear traditional clothing most of the time?
– Do you think people would continue to wear traditional clothing?
– What do you think about modern clothing?
– Do you like it or not?
– Why traditions are important to the society?
– Do you think traditions are transferable?
– Are there any changes in the event duration compared with old days?
Get a self study book, for Academic click here, for General here.
Subscribe to IELTS-Blog.com via RSS or via email