Our kind friend L.V. took the IELTS test in Brazil a few days ago and shared her Speaking questions. She said, "I practiced the questions on hometown because they were in your emails! Thank you to all the IELTS-Blog.com team."
Speaking test
Part 1 (Interview)
– What is your full name?
– Can I see your ID?
– Can you tell me about your hometown?
– What do you like to do when you get together with friends?
– Do you enjoy shopping for shoes?
– When you are shopping for shoes, do you prefer comfortable or fashionable shoes?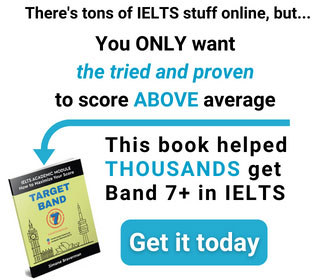 Part 2 (Cue Card)
Talk about a time when you had to get up early. Please say
– when you had to get up
– why you had to get up early
– what you did after getting up
– and explain how you felt about it.
Part 3 (Discussion)
– Do you usually arrive early for appointments?
– Is it good to be early for an appointment?
– Describe a situation where you would prefer to arrive late.
– What are the disadvantages of arriving early?
– Some people don't care about arriving late for appointments. What do you think is the reason?