Our kind friend R shared the questions he remembered from the recent IELTS Speaking exam:
Speaking test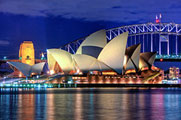 Interview
– What is your full name?
– Do you work or study?
– What subjects do you study in your course?
– Do you like reading books?
– What kind of books do you like to read?
Cue Card
Describe something that you learned about another culture. You should say
– What did you learn?
– What is the new culture?
– How did you find out about it?
Discussion
– Is it easier to learn a language if you know about the culture?
– Does visiting a different country make learning a language easier?
– Does visiting another country help you learn your own culture better?
Get a self study book, for Academic click here, for General here.
Subscribe to IELTS-Blog.com via RSS or via email