I don't get many updates from USA (which is quite surprising, considering the number of IELTS candidates there), but today I was lucky – here is what J remembers about his General Training exam in Chicago, Illinois.
Writing test
Writing Task 1 (letter)
You are planing to study in an English-speaking country and would be interested in a part time job. Ask your friend to help you find out about a job.
Writing Task 2 (essay)
In some countries historical buildings are destroyed to make room for new buildings. Discuss, what is your opinion?
Speaking Test
Interview
General questions:
– What is your name
– What your husband doing,
– What you are doing during the day, etc
– What kind of sports facilities are available in your country?
– What sport would like to play in future?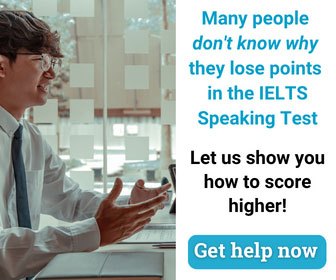 Cue card
Talk about toy you had as a child, you should say
– Why its important?
– What toy was that?
– How much time you spent playing with that toy?
Discussion
– What are the outdoor sports of your country?
– Are electronic and computer games available in your country?
– Do you believe that some kids have too many toys?
– Are board games popular in your country?
and more questions related to toys.