This is a model response to a Writing Task 1 topic from High Scorer's Choice IELTS Practice Tests book series (reprinted with permission). This answer is close to IELTS Band 9.
Set 1 General Training book, Practice Test 1
Writing Task 1
You should spend about 20 minutes on this task.
You recently noticed a local restaurant that was offering a part-time job.
Write a letter to the restaurant's manager. In your letter,
– explain that you would like to apply for the job
– give some details of any relevant experience that you have
– specify the days and times that would suit you
You should write at least 150 words.
You do NOT need to write any addresses. Begin your letter as follows:
Dear Sir / Madam,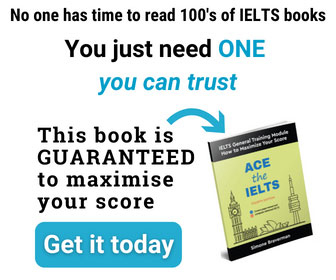 Sample Band 9 Letter
Dear Sir / Madam,
I am writing to you to express my interest in your job advertisement for a chef that I saw posted on the local village board. As I have currently moved to Brenton as a qualified chef, I would therefore like to apply for this position.
I noticed from the job description that you require someone who can both cook in a creative and healthy way, and who can communicate with and manage staff in an effective manner. My previous job was as an assistant chef at Brew's restaurant in London, where I was responsible for preparing all the dishes on the restaurant's menu and coming up with inventive recipes to present to the head chef. I am also personally very interested in healthy living and this is always reflected in how I cook. I was also responsible at Brew's for managing the cleaning and serving staff at the restaurant, in which capacity I found I was able to build good working relationships with all the staff in my responsibility.
I noticed that this is a part-time job. My preferred days for working would be Monday, Wednesday and Friday afternoons and evenings. I would be available until late at night on those days and I would also be able to work two Saturdays of each month.
I look forward to hearing from you soon. Please let me know if you require any further information.
Yours sincerely,
Marisa Thompson
Go here for more IELTS Band 9 Letters