The topic below was seen in the General Training IELTS exam in Sri Lanka, July 2011.
General Training Writing Task 1
You should spend about 20 minutes on this task.
Write a letter to a friend expressing your interest to seek employment in a different country. Your letter should include:
– Why you want to work in a different country
– What type of work you will be looking for
– Questions you have about working in a different country that your friend may be able to answer
You should write at least 150 words.
Model Answer
Dear Praveen,
I hope this letter finds you well. I am writing to let you know that I have decided to follow in your footsteps and seek employment abroad. Like you, I'm very curious about the world and want to use my career as a tool to help open up some opportunities for travel.
You will be happy to hear that I finally finished my Political Science degree. If possible, I want to use this educational base to find work in an embassy somewhere. However, I am still unsure exactly which country I would like to venture to. I was hoping your experience working in Germany, France and Russia could help guide me to a suitable place. If you don't mind my asking, which of those three countries would you most recommend living in? Do you think the fact that I only speak English will prove a problem?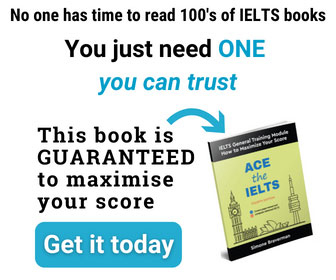 As you can probably guess, I am beside myself with excitement at the prospect of having a totally new living experience. Thus, I am really looking forward to reading your reply.
Until then,
Ryan
This model answer was written for IELTS-Blog.com visitors by Ryan Higgins, an online IELTS instructor, blogger and author. For more of his free IELTS resources, visit his blog.