If you are skeptical about getting Band 8 in IELTS – think again. Every month we prove over and over again, that non-native English speakers CAN achieve Band 8 (or higher!) in IELTS.
And the winners in October are …
Academic Module – 1st place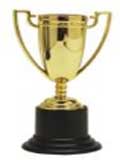 Victor Jivanescu from Romania, Band 8
Thuy Vy Bui from Vietnam, Band 8
Priyanka Verma from India, Band 8
Academic Module – 2nd place
Bader Alduways from Saudi Arabia, Band 7.5
Academic Module – 3rd place
Harjot Kaur from India, Band 7
Ahmed Saber from Egypt, Band 7
General Training Module – 1st place
Sanjeewa Karunatilake from Sri Lanka, Band 8.5 (with Band 9 for Listening and Reading!)
Saadia Gauhar from Pakistan, Band 8.5 (with Band 9 for Listening!)
General Training Module – 2nd place
Saeeda Sana from Pakistan, Band 8
Congratulations to the happy owners of these outstanding results! We are sending the special winners' certificates to your emails, and your IELTS results will be displayed in the IELTS-Blog hall of fame.
But I guess what everyone would like to know is HOW the winners achieved their scores. And here I want to share something with you.
The people who visit IELTS-Blog.com are AMAZING. Their kindness, compassion, ability to help others, to share, always leaves me speechless. They have never physically met one another, but somehow it doesn't matter – they just want to make things better for other test takers. This is why I am confident that our winners will be happy to share their secrets, to help others achieve better results in IELTS.
As soon as we hear from them – expect to see another post on the blog, or if you're subscribed to daily updates – in your mailbox, telling you exactly how people manage to get a high score in IELTS.
P.S. IELTS results competition runs every month, and everyone is welcome to participate. Learn how to enroll here.