Today is a wonderful day, because we get to congratulate 8 winners on their IELTS success. All of those nights spent over the books, practicing, revising grammar and vocabulary are finally over; now a much more exciting chapter in their lives begins!
Our October winners come from Bangladesh, India, Italy, Nigeria, Malaysia and Sri Lanka, and their scores range from the enviable IELTS Band 8 to a very honorable Band 7.
Congratulations to:
Academic Module – 1st place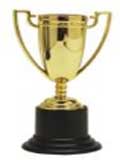 Temitope Ibinayo from Nigeria, Band 8
Jay Patel from India, Band 8
Academic Module – 2nd place
Lucrezia Angelucci from Italy, Band 7.5
Himanshi Samel from India, Band 7.5
Academic Module – 3rd place
Charith Nawgala from Sri Lanka, Band 7
General Training Module – 1st place
David Chijioke from Nigeria, Band 8
Tung Ho Ung from Malaysia, Band 8
General Training Module – 2nd place
Amandeep Kaur from India, Band 7.5
Well done guys, we're applauding you! As a token of our appreciation we are sending your certificates of achievement to your emails. Winning IELTS results will be displayed in the IELTS-Blog hall of fame – so if you won, please feel free to show them off to your friends!
How did they score so well?
So, how does a person get a high score in IELTS? What does it actually take? We are proud to say that Temitope (Band 8) used Simone's books 'Target Band 7' and 'Ace the IELTS', and that most of the other winners were subscribed to our daily IELTS tips and updates.
We hope to learn from the winners how they prepared and studied, and what helped them achieve success in IELTS. Anything they wish to share will be posted on IELTS-Blog without delay, so everyone can use the same technique and get a better score in their own exam this month.
If YOU got a high score in IELTS, no matter when – this month, last month, a few months ago – we want to hear from you! We would like to extend our warm invitation to everyone who is happy with their IELTS score. Take part in our IELTS results competition today, and share your IELTS tips when you win!