The IELTS exam in the Philippines was just like the exam in Malaysia, so says J., and here are the Speaking questions she had (thank you J!)
Speaking test
Interview
– What is your full name?
– What shall I call you?
– Where do you live and where is it located?
– How is the transportation in your place? Is it accessible?
– Do you think you would live there longer?
– How often do you spend time with your friends in your free time?
– Do you prefer to hang out with your friends at home or going out?
– What do you usually do when you're together?
– What do people in your country mostly talk about when they are together?
Cue card
Talk about a conversation you had on the phone that was important to you, you should say:
– Who you talked to,
– What you talked about,
– Why it was important.
Discussion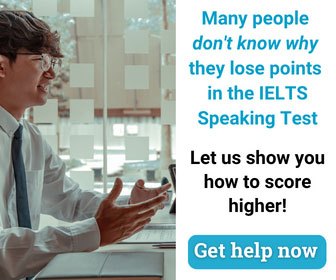 – Which do you prefer, a face to face or a phone conversation?
– What would be the barriers in a phone conversation?
– Could there be problems in a face to face conversation?
– Do you think people who don't know each other could have a functional talk? Give examples.
– Would they also talk about personal details?