Hey, you're new here! I love new people, welcome.
You may want to subscribe to IELTS-Blog and get all the updates via email or via RSS feed. Thanks for visiting!
The Speaking questions below were shared by S who recently took the IELTS exam in Australia.
Speaking test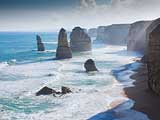 Interview
– What is your name?
– What can I call you?
– What kind of house do you have in your country?
– What do you like the most about the rooms in your house?
– What are your plans for the near future?
– Do you plan to stay in the same house or move?
– What book you have recently read? Why?
Cue Card
Describe an occasion when somebody gave you money as a present. Please say:
– What did you do with that money?
– Is there a tradition to give money to children in your country?
– Do parents spend money wiser than their children?
Discussion
– Do you think we can improve the English language communication in your country? How?
– What kind of jobs are highly paid in your country?
– Who do you think should be paid more: managers or workers?
– Do you think people working for the society should be paid more?
Related posts:
Get a self study book, for Academic click here, for General here.

Subscribe to IELTS-Blog.com via RSS or via email