Today we had not one but two of our friends share their experience. One student from Dubai (United Arab Emirates), and the other from Malaysia sat for IELTS (General Training module) and here's what happened:
IELTS in Dubai (thanks, M!)
"The test was not hard. I was panicking in the listening section, missed few questions, but in the Reading it was ok. So many True/False/Not given questions – around 9 questions, 4 in passage 1 and 5 in passage 2!
Writing
Task 1 (Letter)
You saw an ad in the news for a job and you are interested to apply.
Task 2 (Essay)
Some people think if the students are afraid of their teacher this is better, other think that having a friendly relationship with teachers in better, what do you think ?
Speaking
Questions about my hometown, cycling, food, cooking person that I know and healthy food."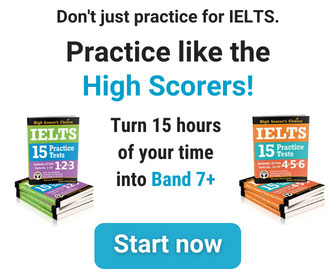 IELTS in Malaysia (thanks, S.!)
Writing
Task 1 (Letter)
"Write a letter to a teacher to thank her and explain why I could not complete the course and what you liked about the course.
What I did:
My first paragraph – thank her
Second paragraph – explain why I cannot complete the course
Third – how I 've enjoyed the course
Lastly, hope I can continue again once situation improves and look forward to see her again.
Task 2 (Essay)
Car transport is taking place over rail services. Discuss the positive and negative aspects of this development. Is this development true in your country?
I gave reasons on the positive and negative aspects of the situation then continued to tell what it is like in my country. But I did not give my opinion as to whether I agree with the statement or not as the question did not ask for that.
Hmmmm, my biggest problem was to manage the time and also I would very much prefer to type on the computer."