The IELTS exam below was shared by our kind friend P, after her IELTS exam in Russia.
Listening test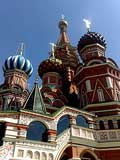 Section 1. Exhibition of Software.
Section 2. Home plan description.
Questions: diagram / map labeling.
Section 3. Don't remember.
Section 4. Lecture about textile industry in the UK in 20th century and now.
Reading test
Passage 1. About tea and its history.
Passage 2. About water filters made of organic materials.
Passage 3. About multitasking experiments.
Writing test
Writing task 1 (a report)
Don't remember.
Writing task 2 (an essay)
Some people think that teachers at school are more responsible for children's intellectual and social development than parents. To what extend do you agree or disagree? What is your personal opinion?
Speaking test
Interview
– Where do you come from?
– What do you like about your town?
– Do you think there are many opportunities for young generation in your town?
– Do you send letters or e-mails?
– How do you cope with letters?
– Do you use computer or paper to write them?
– Do you find it difficult to write a letter?
Cue Card
Talk about your closest friend. Please say
– When did you meet at first?
– What do you do together?
– Why is this person important to you?
Discussion
– Have you seen your friend recently?
– Why do people lose friends?
– Why is it important to people to have friends?
– If the trust between friends is lost, can people fix this situation?
– How can parents and children stay friends?
Get a self study book, for Academic click here, for General here.
Subscribe to IELTS-Blog.com via RSS or via email