Our friend N took the IELTS test in Sydney, Australia and remembered the following Writing and Speaking questions:
Writing test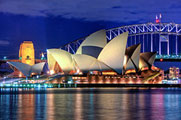 Writing task 1 (a letter)
You moved to a new place to attend a training course in college. Write a letter to your friend about it and say
– When and where did you move?
– Describe the course you are taking.
– Why can it be beneficial to your friend?
Writing Task 2 (an essay)
Some people prefer to rent, others prefer to buy their own houses these days. Do you think renting has more advantages or disadvantages than owning a house? Support your answer with examples from your personal experience.
Speaking test
Interview
– What is your full name?
– Can I see your ID?
– Where are you from?
– Do you work or study?
– What subject are you studying?
– Where do you live now?
– Can you describe your place?
– Would you like to go back to your previous place?
– Let's talk about dreams.
– Do you think dreams have any relevance to real life?
– Would you like to learn more about dreams?
– Why would you like to do it?
Cue Card
Talk about children you would like to spend more time with. Please say
– Who are these kids?
– What would you like to do together?
– Why would you like to spend more time with them?
Discussion
Don't remember.
Get a self study book, for Academic click here, for General here.
Subscribe to IELTS-Blog.com via RSS or via email