The questions and topics below were shared by M.J. who took the IELTS test in Pakistan in December. As you know, in 2022 no IELTS exams have been held yet, however, these topics are still great for your practice sessions. We will start posting new topics from 2022 as soon as they become available.
Writing test
Writing task 1 (a letter)
You live in an area where some sport facilities are needed for people your age. Write a letter to local authorities. In your letter
– Mention the existing facilities
– Ask for more facilities to be built
– Explain how these facilities will be useful for people your age.
Writing task 2 (an essay)
Some people believe that to reduce industrial pollution a tax should be imposed on companies, while others believe that different measures should be taken to solve the problem. Discuss both views and give your opinion.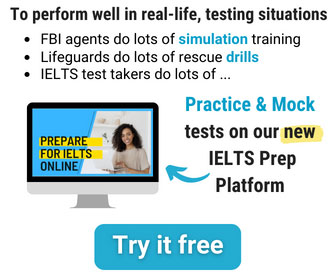 Speaking test
Part 1 (Interview)
– What is your full name?
– Can I see your ID?
– Do you work or study?
– What is your day at work like?
– What technology do you use at your workplace?
– What improvements can you suggest at your workplace?
– Do you like watching the sky?
– Is it easy to see the stars from where you live?
– What have you studied about the planets at school?
– How would you feel if you had a chance to go to another planet?
– Do you like advertisements?
– Are there any advertisements that you watched from start to the end?
– What things have you ever bought because of an advertisement?
Part 2 (Cue Card)
Talk about a time when you helped a friend. Please say
– When it was
– What you did to help your friend
– Why it was necessary to help him/her
– And explain how you felt about helping him/her.
Part 3 (Discussion)
– Did you tell others about helping your friend?
– Is it a good idea to provide financial help to a friend?
– What is the difference between receiving financial help from friends and family members?