Our kind friend T.M. took the IELTS test in Mexico very recently and remembered the following questions:
Writing test
Writing task 1 (a report)
We were given two charts showing the age people got married in one particular country. One chart was describing the data from 1998 and the other – from 2008. We had to summarize and compare the data.
Writing task 2 (an essay)
Nowadays many people prefer to seek medical advice on the Internet instead of seeing a qualified doctor. What are the reasons for it? Is it a positive or a negative development?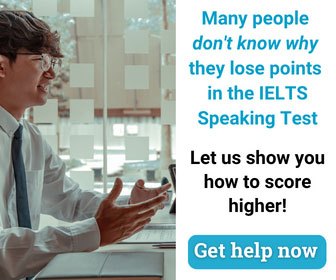 Speaking test
Part 1 (Interview)
– What is your full name?
– Can I see your ID?
– Where are you from?
– Do you work or study?
– What do you do?
– Can you describe your job?
– What are your favorite colours?
– Did you like the same colours as a child?
– What colours do your friends like?
– Do you like parks?
– Do you prefer to visit a park or a garden? Why?
Part 2 (Cue Card)
Talk about a business person who inspires you. Please say
– who this person is
– what he/she does
– why he/she inspires you
– and explain how this person might be useful to you in the future.
Part 3 (Discussion)
– What kind of jobs are important in your city?
– Do you think a stressful job can affect one's health in the future?
– Why is that?
– What is the retirement age in your country?
– What do people do in retirement in your country?
– What are the challenges of doing business in your country?
– What do you think about investment opportunities in your country?