Thanks to the lovely A.D. we can share the following questions from a recent IELTS exam in India:
Writing test
Writing task 1 (a report)
We were given a table comparing data for the world's large-scale and small-scale sea fishing industries.
Writing task 2 (an essay)
Young people are often influenced in their behaviours and attitudes by others in the same age group, this phenomenon is called "peer pressure". Do the disadvantages of peer pressure outweigh its advantages?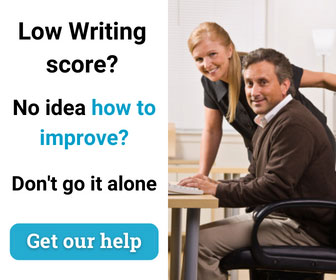 Speaking test
Part 1 (Interview)
– What is your full name?
– Can I see your ID?
– Where are you from?
– Do you work or study?
– Where do you live?
– Do you like the place where you live? Why?
– Have you ever gotten lost somewhere?
– Do you help others when they are lost?
– What were you feeling when you were lost?
Part 2 (Cue Card)
Describe an activity that you do regularly that is a waste of time. Please say
– what activity it is
– when you do it
– why you do it
– and explain why you think this activity is a waste of time.
Part 3 (Discussion)
– What are the activities that people do regularly, whether they like or dislike them?
– What should people do to make regular activities like vacuuming or washing clothes interesting?
– Why do people feel so much stress? Is it a good thing?
– When do people feel stressed?
– There are people who believe that some stress is good for you. What is your opinion?