An IELTS test taker from India (thanks, V!) remembered the following topics and questions from a recent exam:
Listening test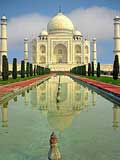 Section 1. A tourist was asked a few questions about his opinion on attractions at a famous beach, as a part of a survey. The questions were about the number of visits he made, reasons for his previous and latest visits, the best and worst attractions, suggestions for improvements, his personal details.
Section 2. A guide was giving instructions to tourists about a pick-up point, number of places to visit, and also about famous monkeys they will be visiting at the zoo.
Section 3. Two students discussed an ancient building as a part of their assignment. A map of the building location was provided, and they were trying to locate particular places on it.
Section 4. Don't remember.
Reading test
Passage 1. About ancient coins.
Passage 2. About historical features of West Africa.
Passage 3. About literature, in particular science fiction.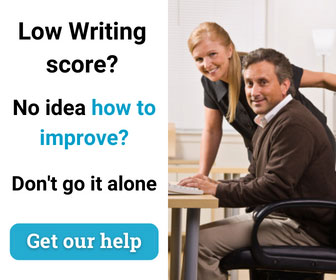 Writing task 1 (a report)
We were given two bar graphs showing the number of hours Australian parents spend with their children during weekdays and weekends. The bar graphs presented the data by different age groups.
Writing task 2 (an essay)
It is believed that everyone should have an ambition to become successful in life. Is it really important to have these ambitions? Is being ambitious good or bad?
Speaking test
Interview
– What is your full name?
– Can I see your ID?
– Where are you from?
– Do you work or study?
– What do you do at your work?
– Do you enjoy your job?
– Let's talk about photography.
– Do you prefer to take photos with your mobile or a camera?
– How did people take photos in the past?
– Why do people take photos during special occasions?
– Would you like to become a professional photographer?
– Do you read blogs before planning your travel?
Cue Card
Describe a special gift that you have given to someone that was brought from your recent travel. Please say
– What was it?
– Where was the gift brought from?
– Whom did you give it to?
– Did he/she like it?
Discussion
– Let's talk about gifts.
– Do you like gifts? Why?
– What type of gifts do you like to give to someone?
– What gifts would you like to receive? Why?
– What gifts did you like when you were young?
– What is the importance of preserving souvenirs?