When A took the IELTS test in Canada she got the following questions in Writing and Speaking:
Writing test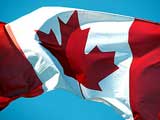 Writing task 1 (a report)
We were given two pie charts. The first was showing the percentages of visitors to South Africa from Europe, Africa, America, Australasia and the Middle East. The second chart was showing the purpose of visit, such as holiday, business, family visit and others.
Writing task 2 (an essay)
There is an increasing trend of old people living longer in many countries around the world. Do you think this has a positive or a negative effect on the population as a whole? Give your own opinion and relevant examples.
Speaking test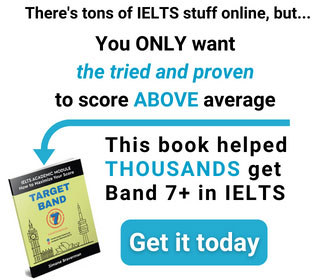 Interview
– What is your full name?
– Can I see your ID?
– Where are you from?
– Do you work or study?
– Where did you live most of your life?
– What do you like about your hometown?
– Is it a safe place for kids to grow up?
– Does your job involve a lot of writing?
– Do you prefer handwriting or typing? Why?
– In what situations do you still use handwriting? Why?
Cue Card
Talk about a big festival that is celebrated in your country every year. Please say
– Describe the festival.
– What do people do?
– What do you like about it?
Discussion
– Why is this festival important?
– What personal ceremonies do people celebrate in your country?
– Do you think they spend to much money on that sometimes?