Our generous friend M.S. recently took her IELTS exam in Canada. She said, "I would like to thank you for your great website, since my speaking test was exactly what you sent it to me a few days ago about last movie and so on! Now I would like to share my questions with you."
Writing test
Writing task 1 (a report)
We were given 4 pie charts showing the proportions of postgraduate and undergraduate students' opinions about a range of books and non-print material.
Writing task 2 (an essay)
The first man to walk on the moon said space exploration was going to change mankind's life. Some people argue that it made only a little change to our lives. Discuss both views and give your opinion.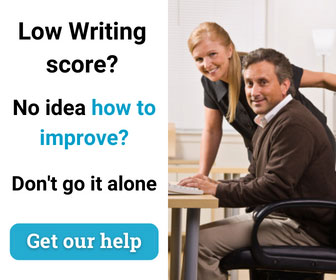 Speaking test
Part 1 (Interview)
– What is your full name?
– Can I see your ID?
– Are you studying or working?
– Do you use technology in your work?
– What would you invent to make your job easier?
– When was the last time you wore special clothes?
– Did you have any clothes in your childhood that were special to you?
Part 2 (Cue Card)
Talk about the last movie/film you saw. Please say
– When you saw it
– Where you saw it and with whom
– What it was about
– And explain why you liked or disliked it.
Part 3 (Discussion)
– Why do people like black and white movies?
– How can movies inform us about history?
– What is the role of a filmmaker?
– Different generations have different tastes in movies. Why do you think it is so?