Thanks to S. who took IELTS in Australia, today we are sharing the questions from her recent exam:
Writing test
Writing task 2 (an essay)
These days, many young people are not spending their weekends and holidays doing outdoor activities such as hiking or mountaineering. Why is that? How can they be encouraged to spend more time in the natural environment?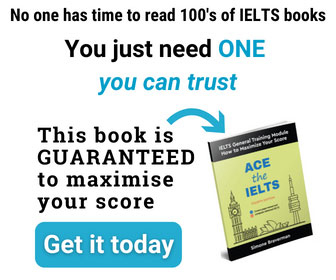 Speaking test
Part 1 (Interview)
– Can I have your full name, please?
– What kind of job do you have?
– Now let's talk about household chores.
– Do you cook?
– When you were young, were you asked to do chores?
– What are your least favourite chores?
– Did you study geography?
– Do you like geography?
– When you are choosing a country to visit, are you trying to learn more about its geography?
Part 2 (Cue Card)
Talk about a time you missed an important meeting, such as a medical appointment or a meeting with a friend. You should say
– what the meeting was
– who you were meeting
– why you missed it
– and explain how you felt about it.
Part 3 (Discussion)
– Do you feel that people value the importance of a work appointment more than a casual meeting with friends?
– What do you think of people who have photographic memory?
– Is it important to have a good memory?
– Do you think a person with a good memory can perform better in exams?