Three IELTS test takers from Australia (thanks G, A and M!) remembered the following questions from a recent exam:
Writing test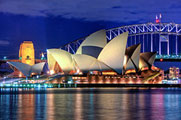 Writing task 1 (a letter)
You saw an advertisement requiring volunteers for an organisation that helps children. Write a letter and offer to volunteer part time. Include the following in your letter:
– Why are you applying for this position?
– What makes you suitable for it?
– When will you be available?
Writing Task 2 (an essay)
Some people believe that computers help to make the world a better place. To what extent do you agree or disagree? Give your opinion.
Speaking test
Interview
– What is your full name?
– Can I see your ID?
– Where are you from?
– Do you work or study?
– What subject did you study?
– Do you like to write emails?
– Do you prefer to receive a phone call or an email?
– What type of emails do you receive mostly?
– What type of email is hard to write for you? Why?
Cue Card
Talk about news that you saw on TV or the Internet recently. Please say
– When and where was it?
– What was the news?
– How did you feel after that?
Discussion
– What news would you like to see on TV?