Below are the questions that M remembered from his Speaking exam in Singapore.
Speaking test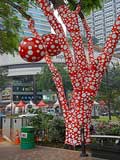 Interview
– Tell me about yourself.
– What are you doing, studying or working?
– Do you like your job?
– Why do you like your job?
Cue Card
Describe a job that would suit you the most. Please say
– How did you come to know about this job?
– Who can work in this field?
– Why is this job useful?
Discussion
– Factories create a lot of pollution. Do you have an idea how to protect the environment?
– Is it possible to protect the environment completely from pollution?

Get a self study book, for Academic click here, for General here.
Subscribe to IELTS-Blog.com via RSS or via email