Our kind friend H shared the following questions from the IELTS exam he took in Queensland:
Speaking test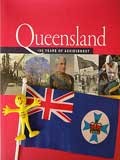 Interview
– What is your full name?
– Where are you from?
– Do you work or study?
– Is it easy to find that kind of job?
– What do you like about your job?
– Is there something you dislike about the job?
– How do you spend your weekends?
– Is it very important to do different things on weekends?
Cue Card
Talk about a business/political leader whom you like. Please say
– Who is he/she?
– What does he/she do?
– Why do you admire him/her?
Discussion
– Should leaders behave according to moral values?
– What should leaders do for their people?
– Why don't most people want to be leaders?
Get a self study book, for Academic click here, for General here.
Subscribe to IELTS-Blog.com via RSS or via email