Our friend Z from the Philippines shared the Speaking questions below:
Speaking test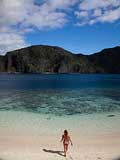 Interview
– What is your full name?
– How may I address you?
– Are you living in a house or an apartment?
– What is your favorite part of the house?
– What toys did you usually play with as child?
– How did these toys influence your life?
– What types of toys would you give as a gift to children?
Cue Card
Talk about a book that you have recently read. Please say
– When did you read it?
– Why did you read it?
– What is the book all about?
– Would you recommend this book to others? Why?
Discussion
– What types of libraries are there in your country?
– Which has better quality, public or private libraries?
– I seldom see people reading newspapers these days. What could be the reason?
– Are people in your country fond of reading books?
– Why is having a high literacy rate important for a country?
– Do you think that people would read more or less in the future?
Get a self study book, for Academic click here, for General here.
Subscribe to IELTS-Blog.com via RSS or via email